When I think of crispy potato tacos, I think of a taco bell. To all of my vegetarian friends out there (or not), here's a recipe that will make you want to make these. This crispy potato recipe by Tasty Food by Mitu on YouTube had the ingredients listed on the screen while cooking. I love that because I don't want to scroll down every time while the video is playing. Mitu uses their hands to mix a lot of the ingredients, but I would just mix everything in a bowl. There's a clip in the video where Mitu crushes red hot chili peppers, and that would burn my fingers. This crispy potato taco looks loaded and the cheese is perfectly layered and melted.
Ingredients:
oil
1/3 cup onion, sliced
red chilis (optional for those who like spicy)
3 medium-size boiled potatoes
salt to taste
coriander leaves
1 cup flour
1 tsp baking powder
1/4 cup water
mozzarella cheese
chili sauce (optional)
Directions:
First, make the filling by sautee the onions on the pan with oil. Remove the onions, then, fry the optional red hot chili peppers if you like extra spice. Mix your chili peppers, coriander leaves, and onions together. Smash the boiled potatoes and mix all of those ingredients together in a bowl.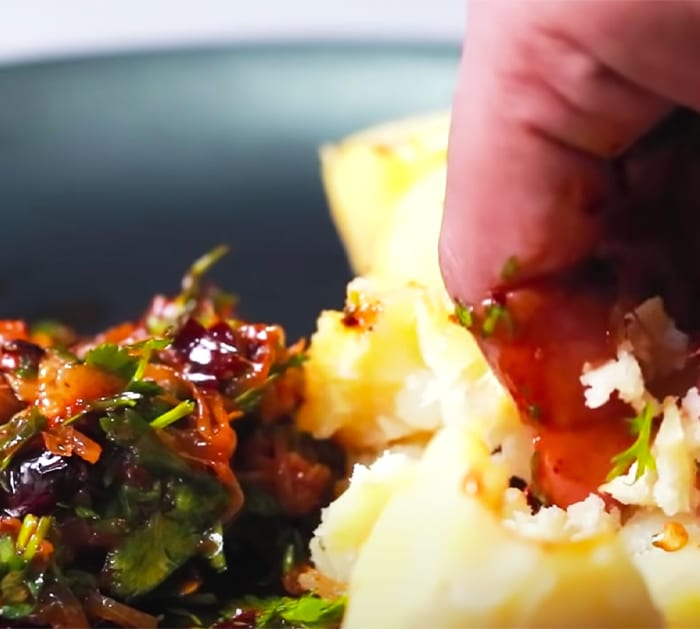 Next, continue to watch the tutorial on YouTube by Tasty Food by Mitu to make the tortillas. After everything is finished, start making the potato tacos. Add chili sauce on the tortillas, cheese, and potato filling then fry on low medium heat.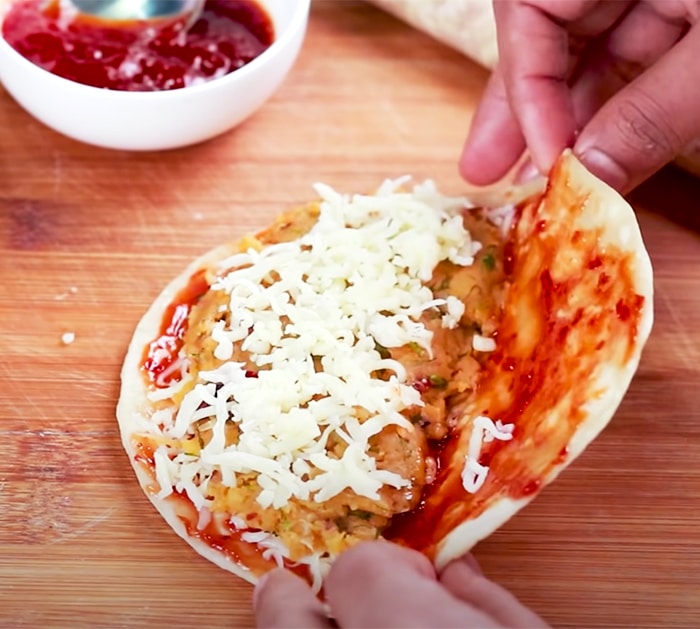 Overall, I wouldn't care for protein in this taco, but add meat you prefer chicken or beef. I just love how cheesy and golden this crispy potato taco recipe came out. Plus, this would fill me up quickly because of the amount of potatoes in this taco.