Did you know that you can craft a designer bag using just rope? Let The Skilled Woman show you how to do it! It was super easy and fun to make. You can use it whenever you go out for picnics or at the beach. It is also a great gift option for your loved ones. Watch the video below for full instructions.
Materials
rope
marker
sewing machine
tape measure
Instructions
Step 1:
Get the end of the rope and make a mark. From that mark, measure 8 inches and mark again. Align the marks to make a circle, and sew them together. Keep going until there are 4 layers just like in the photo below, then cut.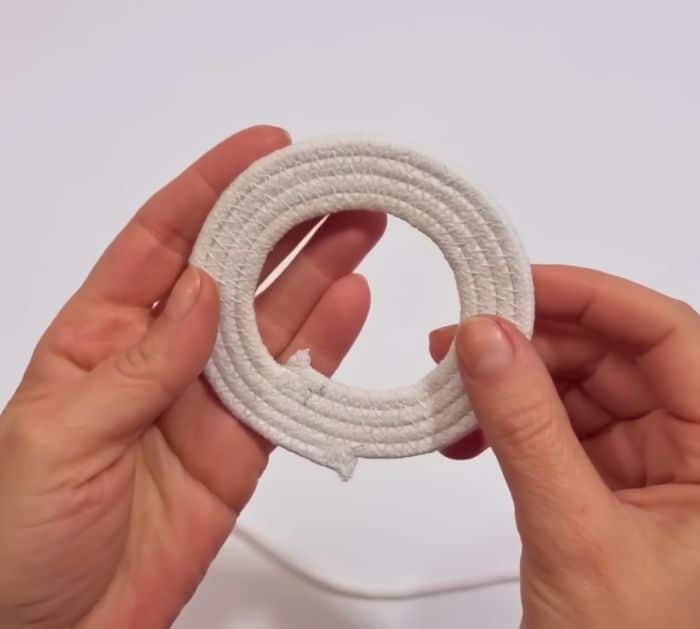 Step 2:
Make a mark on the end of the rope. Measure 8 inches again and mark. Insert the rope on the first circle that you made and repeat what you did in step 1 until you have 4 layers. Once done, repeat the whole process to make another circle, so there will be 3 circles that are intertwined. After that, sew on the intersections and in the middle.
Step 3:
Repeat step 3 until you have 12 pieces that are intertwined. After that, make another row with 12 pieces.
Step 4:
Get one of the rows and join the ends by making another circle with 4 layers. Repeat with the other row.
Step 5:
Sew the two rows together.
Step 6:
Measure 6 inches from the end of the rope and mark. Fold it on that point and sew. Keep going all around until it's big enough for the bottom of the bag.
Step 7:
Insert on the bag and sew on the bottom of the circles.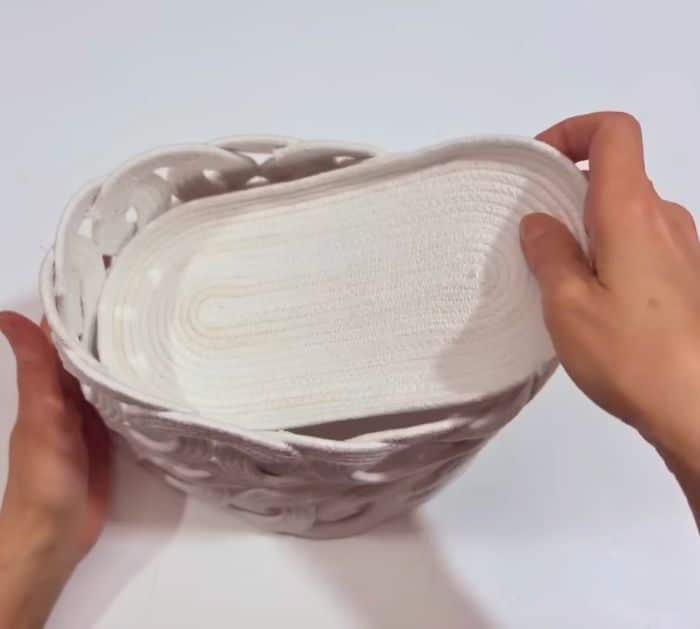 Step 8:
Make two handles and sew them on the bag.
Craft a Designer Bag Using Just Rope