Once you try this cowboy butter dipping sauce for the first time, you will want to put it on everything. Not only does it take less than 5 minutes to make, but it is a great way to spice up your meal and is perfect for barbecues and steak dinners. Check out this simple recipe below!
A couple weeks ago, I went to a friends's tailgate before a Texas football game. He was grilling up all sorts of food with plenty of sides to accompany the all of the meat. As I began to fill my plate with steak and cornbread, along with surveying all the food on the rows of tables, I saw a large dish containing an unfamiliar looking yellow sauce. As a picky eater unwilling to try new foods, I skipped right over the sauce until I was stopped by my friend in the middle of the line for food. He asked why I didn't cover my food in the cowboy butter and insisted that I try it at once. I was reluctant at first, but realized it would be rude not to take up his offer try it on a bite of steak. When I popped that bite of sirloin into my mouth, my expectations were blown away of how good it tasted and I immediately went back and drowned my plate in the warm buttery sauce. Now, I make it whenever I get the excuse to at home since it is so easy and tastes so good.
Ingredients:
1 cup

butter, melted

Juice of 1/2 a lemon

2

cloves garlic, minced

1

small shallot, minced

2 tbsp. d

ijon mustard

1 tbsp.

prepared horseradish

Pinch of cayenne pepper

1/4 tsp.

paprika

2 tbsp. f

reshly chopped parsley

1 tbsp.

freshly chopped chives

2 tsp.

minced thyme

Kosher salt

Freshly ground black pepper
Step 1:
Fill a small bowl with melted butter and mix in lemon juice, garlic, shallot, mustard, horseradish, cayenne pepper, paprika, parsley, chives, thyme until combined.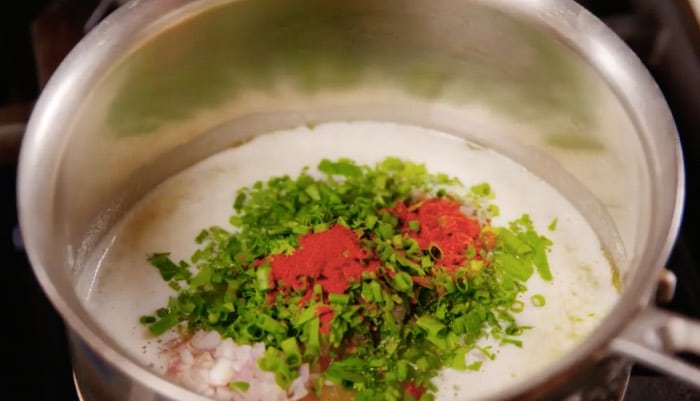 Step 2:
Then stir in some salt and pepper on top.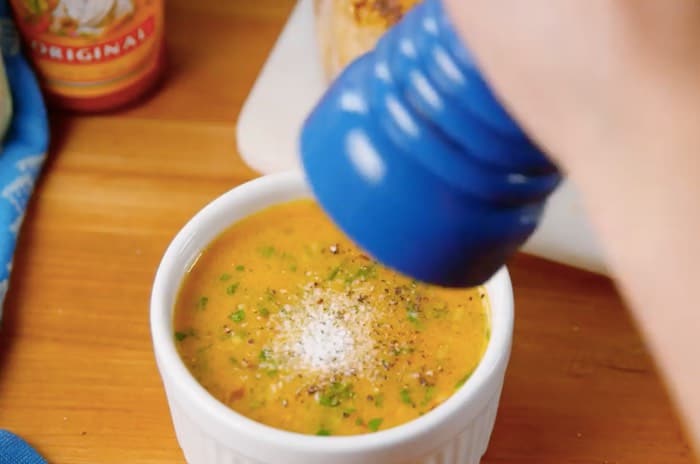 My favorite things to eat this sauce with are easily chicken, steak, and cornbread but it truly tastes good with anything. For a quick video tutorial of how to make cowboy butter, check out the video below.