I was scrolling through several DIY Christmas designs and saw one that stood out the most. It's the Christmas drum ornament made from a tape roll by DIY Creative ideas on Youtube. I am so amazed by this upcycled craft! It's easy to make and looks so beautiful. I adore it so much, so I made some of this ornament for my Christmas Tree. Read on for detailed instructions.
Materials:
tape roll
wooden sticks
jute twine
hot glue
cardboard
scissors
polymer glue
fleece fabric
decorative ribbon
wooden balls
silver and gold strings
Instructions:
Step 1:
Make a hole in the center of the tape roll by poking the stick. Once done, cut a small piece of jute twine, then insert the two ends into the hole and make a knot. Secure it with hot glue.
Step 2:
Add glue around one edge of the tape and place cardboard. Cut it exactly on the edge of the roll. Do the same for the other side.
Step 3:
Spread polymer glue on one side, then place the fleece fabric on top. Cut the excess but make sure to put an allowance. Glue the allowance on the sides of the roll. Do the same process for the other side.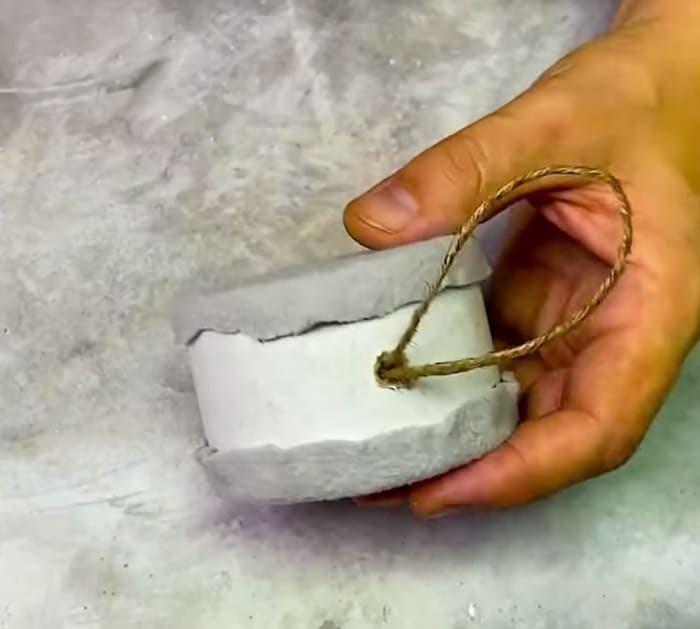 Step 4:
Cover the sides of the roll with decorative ribbon. Take two wooden sticks and glue the ends on the wooden beads. Cut the wooden stick smaller so it will fit the drum. Decorate however you want, but he used a silver string and made zigzag patterns on the side. Then they added gold strings on the top and bottom.
Step 5:
Glue the drumsticks and add more Christmas designs.
Did you like this small project? If so, visit and follow DIY Creative ideas on Youtube. They have tons of amazing crafts that you will surely love.
Christmas Drum Ornament Made from Tape Roll