There are days when I don't know what to cook and instantly remember a delicious dish I saw online – last night was one of those. I made this quick and easy chicken mushroom recipe by Hearty and tasty. It showed on my feed while I was watching dessert recipes, and I knew it would be really good. True enough, it did not disappoint! My whole family loved it so much. It's healthy and flavorful. Plus, the chicken was tender. We had it with freshly made mashed potato, and it was amazing. Learn how to make this recipe by watching the video below.
Ingredients:
1.8 lb of boneless chicken thighs
5 tablespoons of vegetable oil
1 teaspoon of salt
1 teaspoon of ground black pepper
1 teaspoon of paprika
1/2 teaspoon of coriander (chopped)
1 onion (sliced)
4 cloves of garlic
10.6 oz of mushrooms (sliced)
2 bell pepper (sliced thinly)
parsley (chopped)
10.6 oz of crushed tomatoes
Instructions:
Step 1:
Cut the chicken thighs into small pieces and place them in a bowl.
Step 2:
Make the marinade. Add 5 tablespoons of vegetable oil, 1 teaspoon of salt, 1 teaspoon of black pepper, 1 teaspoon of paprika, and 1/2 teaspoon of coriander. Mix everything until well combined.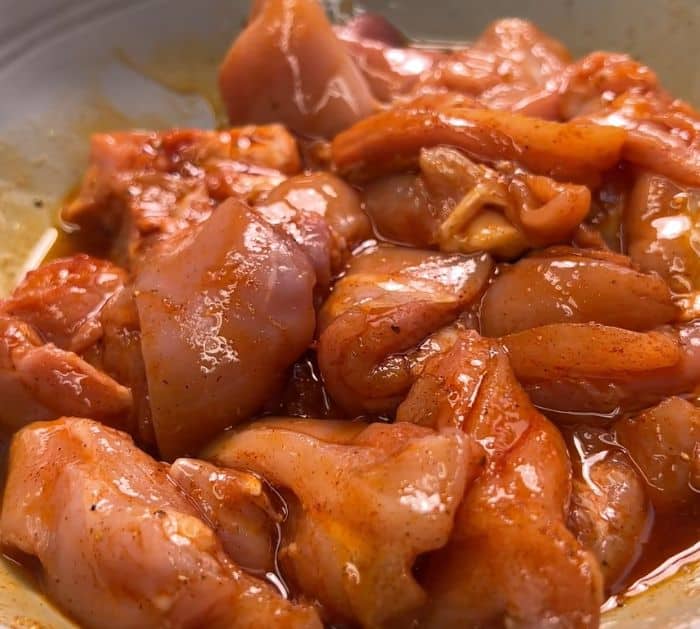 Step 3:
Cover the bowl with a cling wrap and set it aside. Let it marinate for about 30 minutes.
Step 4:
After 30 minutes, place the chicken in a pan over heat and fry for 10 minutes until just cooked.
Step 5:
Grate four garlic cloves directly into the chicken and mix well. Next, add in sliced onion and fry for 2 minutes.
Step 6:
Add sliced mushrooms and fry for about 5 minutes.
Step 7:
Add sliced bell peppers and fry for about 6 minutes.
Step 8:
Add the pureed tomatoes to the pan and season with salt. Mix everything and cook for 5 minutes.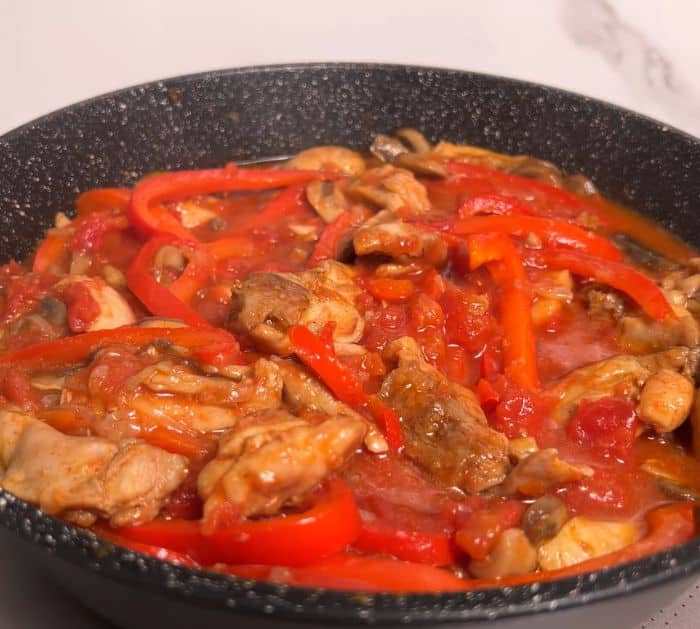 Step 9:
Add the chopped parsley and mix well.
Step 10:
Serve it with mashed potatoes or rice. Enjoy!
Quick and Easy Chicken Mushroom Recipe