Chicken Fajitas are one of my favorite things to eat in the whole world and I usually made them over a hot stove in a skillet but when I saw this delicious chicken fajita recipe made in a skillet minus the hard work because the interior ingredients are cooked in the oven first then transferred to the skillet after they are done, I was so excited because I love anything made in my cast iron skillet and I love it more if it doesn't pop grease at me, lol. It's also super easy and can be made in advance to bring to any potluck or to make for a large game day gathering. I couldn't wait to make these chicken fajitas and I got started right away! This chicken fajita recipe also has a homemade taco seasoning recipe, which was really an added bonus for me.
Ingredients:
7  Tortillas
1 Red Bell Pepper
1 Green Bell Pepper
1 Yellow Bell Pepper
1 pound Chicken Breasts
1 Red Onion
1 tsp Paprika
1 tsp Cumin
1 tsp Cayenne Pepper
1 tsp Salt
1/3 cup Olive Oil
4 oz Shredded Monterey Jack
4 oz Shredded Cheddar
1 Bunch Of Scallions (sliced)
1 Green Chili Pepper (sliced)
1 Tomato (diced)
1 tsp Cilantro
Directions:
First, lay your tortillas in your skillet and add 1/2 of your cheeses, then set aside.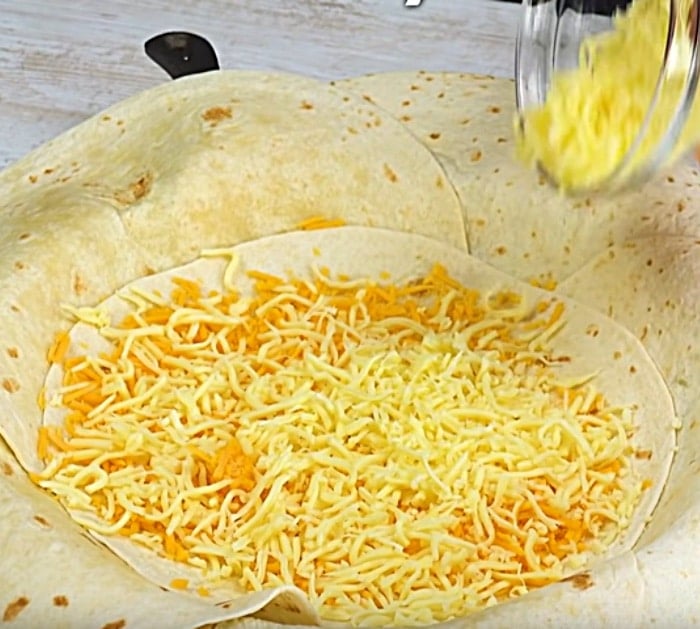 Then add all vegetables, spices, chicken strips, and sauce to a container, stir well and then add the contents to a roastin pan and bake in a 400 degree oven for 15 minutes.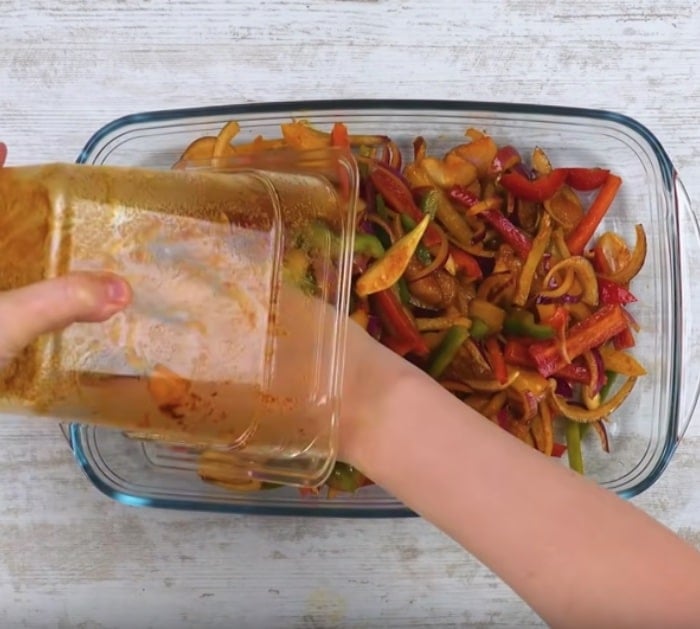 Then remove your fajitas from the oven and pour into the tortilla and cheese wrap, then add scallions, chilies, and more cheese. Wrap it all up and set in a 350 degree oven for 40 minutes.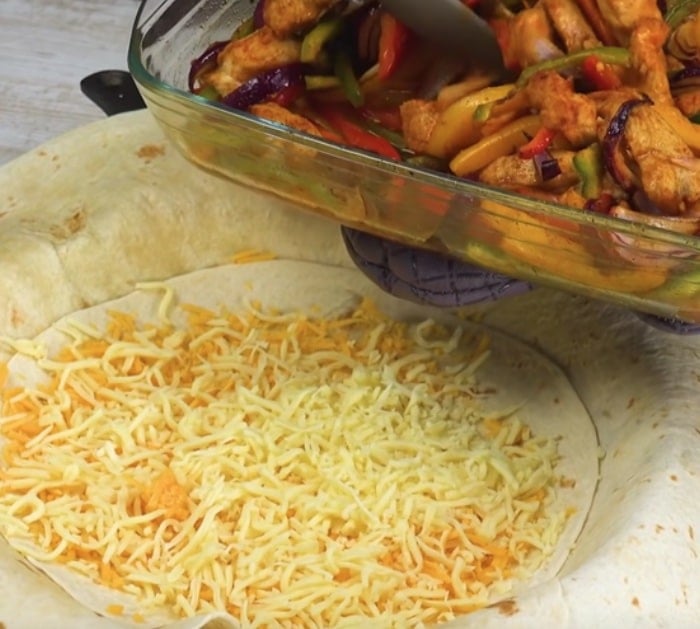 Then remove from the skillet onto a board and cut into slices.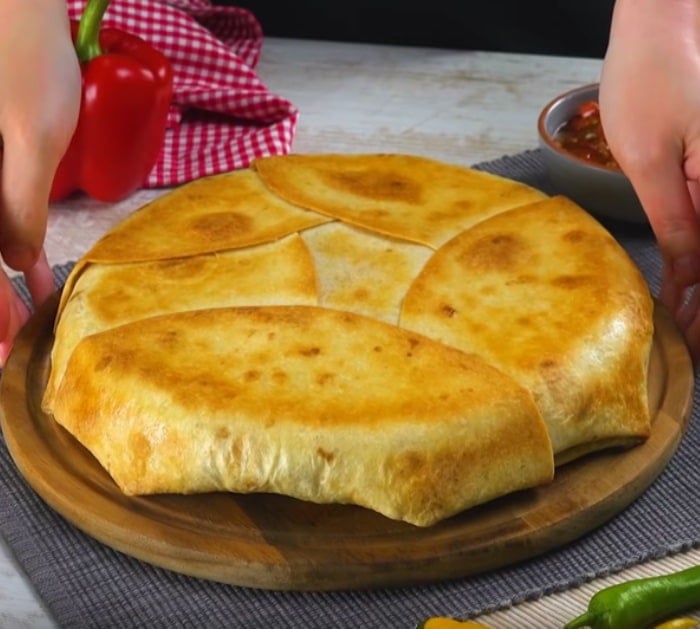 This is so delicious and is perfect for almost every occasion.
Chicken Fajita Crunch Wrap Recipe