If you are a fan of chicken cordon bleu, you have to try this casserole recipe by The Stay At Home Chef! It's loaded with ham, chicken, pasta, and cheese, then topped with garlic bread crumbs mixture on top. You will never go wrong with this simple dish. It's easy to prepare, delicious, and is always a hit at any gathering.
Ingredients
16 oz penne pasta
1/4 cup of butter
1/4 cup of flour
3 minced garlic cloves
2 cups of chicken broth
2 cups of heavy cream
2 tablespoons of Dijon mustard
1 tablespoon of brown sugar
1 tablespoon of apple cider vinegar
1/4 teaspoon of salt
1/4 teaspoon of black pepper
1 cup of shredded swiss cheese
16-ounce cooked chicken (cubed or shredded)
16-ounce ham (chopped)
For the topping:
1/2 cup of panko bread crumbs
2 tablespoons of melted butter
1/2 teaspoon of garlic powder
Instructions
Step 1:
Preheat your oven to 400F, then lightly grease a 9 by 13 baking dish.
Step 2:
Boil a pot of water and cook the penne pasta based on package instructions. Once done, drain the pasta and transfer it to the prepared baking dish.
Step 3:
Place a medium-sized saucepan over medium heat and add the butter. Once melted, add the minced garlic and flour. Stir and cook for 1 minute.
Step 4:
Gradually whisk in the chicken broth and heavy cream into the saucepan until the mixture becomes smooth. Next, add Dijon mustard, brown sugar, and apple cider vinegar, then season it with salt and pepper. Let it simmer for about 3 to 5 minutes, or until thick.
Step 5:
Gradually add the shredded swiss cheese and whisk until fully melted into the sauce, then remove the saucepan from heat.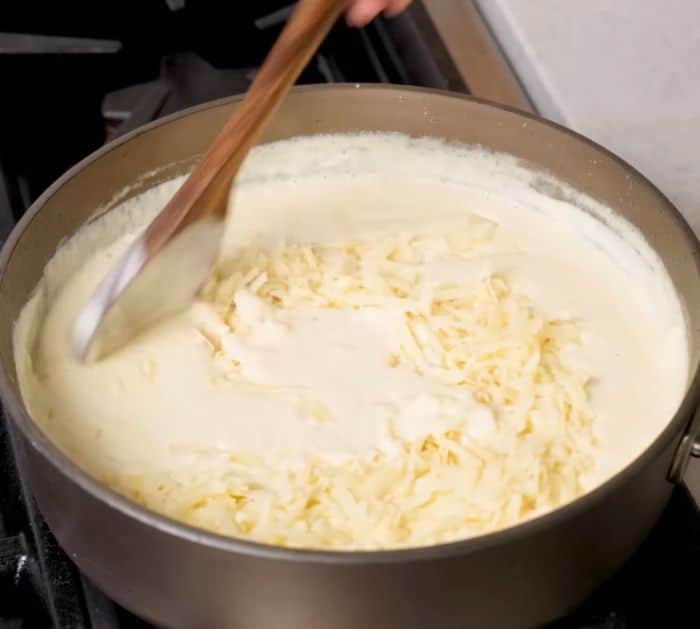 Step 6:
Add the cooked chicken and chopped ham over the pasta in the baking dish. Gently pour the sauce over the ingredients, making sure everything is well coated.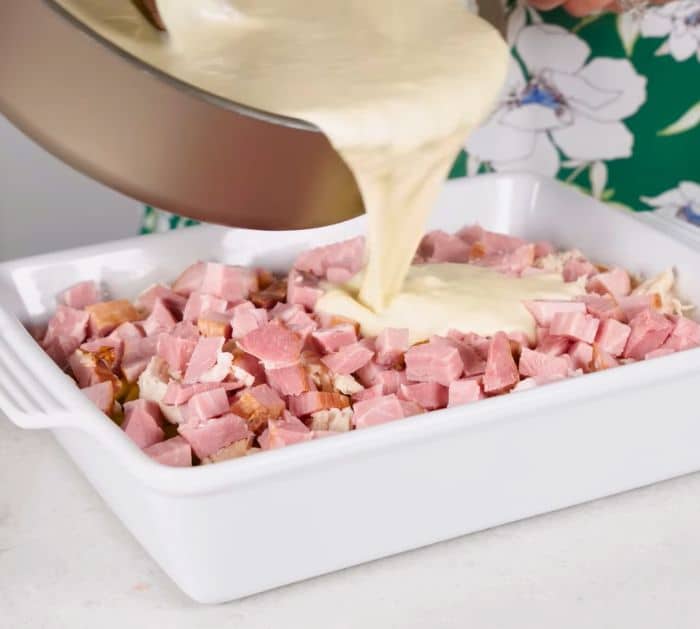 Step 7:
Mix panko bread crumbs, melted butter, and garlic powder in a small bowl. Sprinkle the mixture over the pasta.
Step 8:
Bake the casserole, uncovered, in the preheated oven for about 15-20 minutes, or until lightly browned. Serve and enjoy!
Chicken Cordon Bleu Casserole Recipe