This charm quilt on point by Missouri Star is a great picnic quilt, wedding present, or baby quilt. It's so easy, fast and can be made with just charm packs. You'll surely find this technique smart, as there will be no waste for this project! Keep on reading or watch the video below for full instructions.
Materials
2 packs of 5″ print squares
1/2 yard of the inner border
1 1/4 yards of the outer border
3/4 yards binding
3 3/4 yards binding
Instructions
Step 1:
Go through your pack and pair them all, one dark and one light. Sew two charms together with a 1/4″ seam allowance. Once done, press it open. Repeat with the remaining 2-patch. For this quilt, you need six in a row and a total of twelve rows.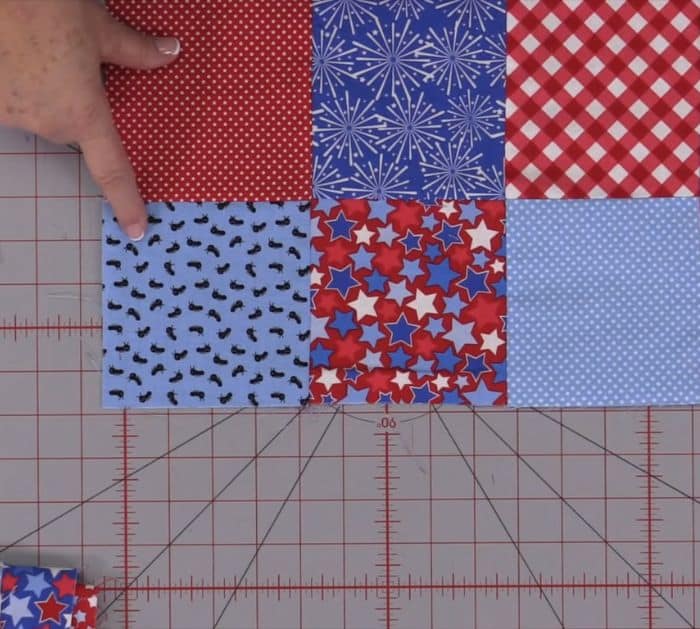 Step 2:
Once you are done with the rows, sew them all together with a 1/4″ seam allowance. Make sure the seams are nesting up, and sew a square at a time. This will keep your ear corners nice and even. Once done, press it to open nicely and flat.
Step 3:
Lay your patchwork into your work surface with the long side facing you. Count down six from the short edge, take your ruler, and cut a diagonal line all across from that point to the outer opposite corner. After that, do the same thing going in the other direction. Now you have one big triangular piece and two smaller pieces.
Step 4:
Lay the two smaller triangles right sides together. Sew the sides with whole squares. Once done, press it with your iron. Now you have two large triangles.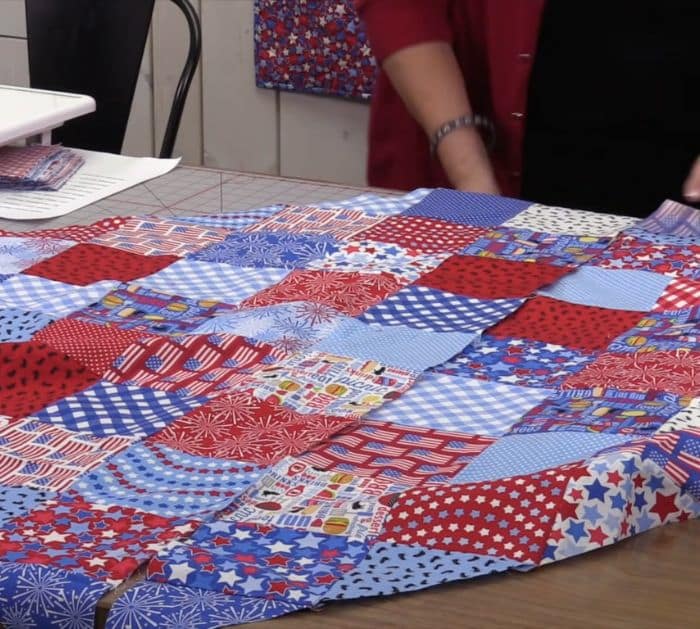 Step 5:
Arrange the triangles so they form a large square. Fold it in half right sides together, then sew on the side with whole squares. Once done, press it open. Add the inner border, outer border, and backing. Bind and quilt.
Charm Quilt on Point With Jenny Doan