I am just new to disappearing quilt blocks and have been loving them so far. One of the patterns I tried recently is this celtic rose quilt by Brita Nelson the Questioning Quilter. Isn't this amazing? When I first saw this, I thought there was no way I could finish that block, but it turned out it was easier than I could imagine. I am so impressed by how you can create complex patterns with just a pinwheel block! Watch the video below for full instructions.
Materials:
8 pieces of 5″ charms of medium or dark fabrics
8 pieces of 5″ charms of light or white fabric
Instructions:
Step 1:
Start by making 4 pieces of half-square triangles from the dark and light fabric, then trim them to 4 3/8″ by 4 3/8″. You will need 16 half-square triangles.
Step 2:
Form the four half-square triangles into a pinwheel and sew them together. Once done, press it flat with an iron. It should measure 8 1/4″ by 8 1/4″.
Step 3:
To disappear this block, cut 1 3/8″ from the center seam on all sides. This will cut the block in exact thirds. Now you have half-square triangles, bar blocks, and a pinwheel.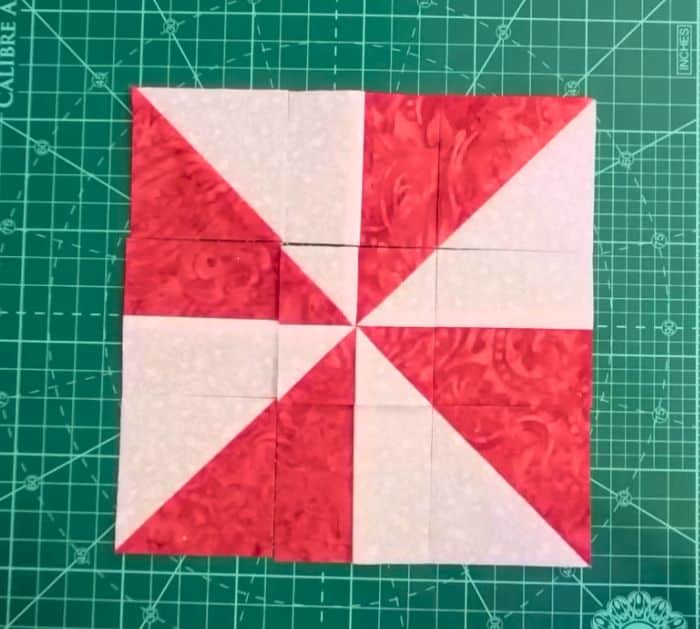 Step 4:
Arrange the pieces just like in the photo below. Start with two half-square triangles and make a roof, then take connect the other two half-square triangles to make the chevron pattern. Add a bar block on the bottom left and another below it for the wall. Use another bar block to make the front door, then place the pinwheel beside it. Lastly, put the remaining bar block on the top right corner with the color on the outer side. Sew them together and press them flat with an iron. Make three more blocks for a total of four.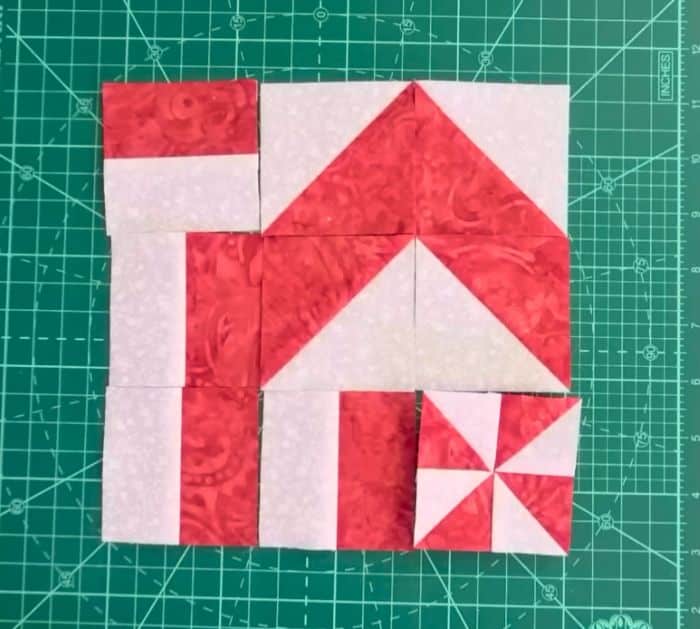 Step 5:
Lay the four blocks in a big square with the pinwheel in the center making the rose pattern. Sew them together and press them flat.
Celtic Rose Quilt Tutorial