The minute I saw this broccoli, cheese, and rice casserole recipe by on Youtube, by Simply Mama Cooks, I knew I had to make it. Broccoli casserole has always been an all-time favorite of mine. I have had this kind of casserole many times during the holiday season, and always wondered why I didn't make it at other times during the year. Now is definitely the time because I am craving this casserole so much, it looks scrumptious.
Ingredients:
1 cup long-grain rice (uncooked)
16 ounces chicken broth
1 small onion (chopped)
1 to 2 cloves of garlic (minced)
2 tablespoons oil
10.5 ounce can of condensed milk
1 can of cream of chicken o cream of mushroom soup
4 ounces (or 1/2 cup milk)
4 tablespoons butter (melted)
8 ounces block sharp cheddar cheese
16 ounces of frozen broccoli (thawed) or (fresh will work great)
salt and pepper (to taste)
Cooking Instructions:
Bake at 350 degrees Fahrenheit for 35 to 40 minutes (while covered with foil)
Uncover casserole and continue to bake for another 10 to 15 minutes
Broccoli needs to be completely thawed or the casserole will be watery.
Directions:
First, you will sautee your long grain rice in a bit of oil or butter, till golden. Then you add the chopped onion and garlic, then caramelize it with the rice. You add the stock at this point and cook your rice as you normally would. You can use already cooked plain rice, but this method of rice cooking will really bring a lot of flavor to the dish.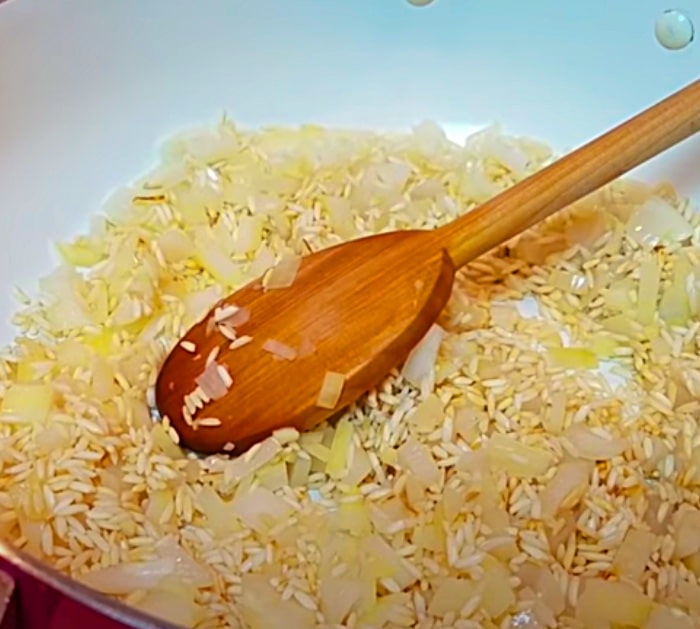 Then you will mix all the casserole ingredients together and place the mixture in a casserole dish and bake according to instructions above.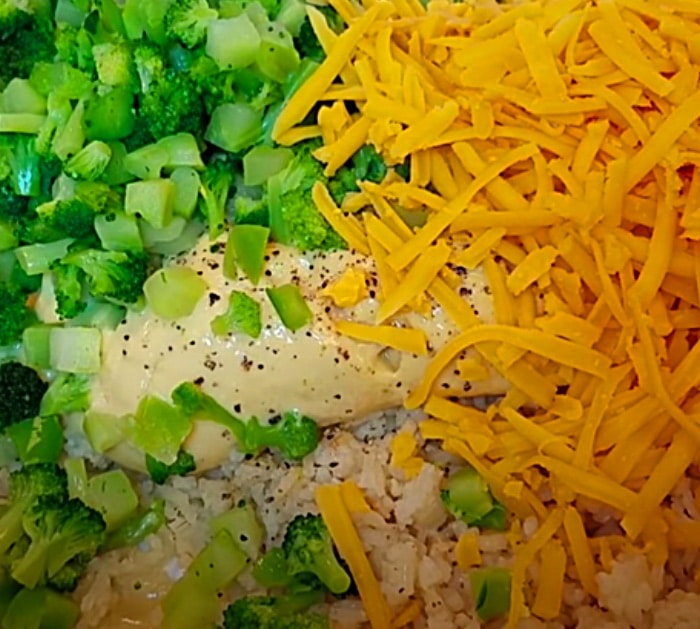 This casserole is delicious, I love it so much.
Broccoli Cheese And Rice Casserole Recipe