My favorite breakfast would be anything with potatoes! They just go well with any recipe, you can either stir-fry, bake, or roast them, whichever you choose, they would still taste just as delicious. This recipe in particular is one of my best go-to dish because not only is it perfect for breakfast but also at any time of the day. This is all thanks to The Simple Way on YouTube, try her recipe too and you'll love it!
Ingredients:
5 pieces of russet potatoes
¼ piece of onion, sliced
Salt, to taste
Pepper, to taste
Onion powder, to taste, optional
Paprika, to taste
Parsley
Thyme
3 tbsp of oil, or more as needed
2 tbsp of unsalted butter (or more as needed)
3 tbsp of water
Directions:
Step 1
After cleaning the potatoes, peel off the skin and start slicing them into quarter inch thick discs, then place them in a bowl filled with water to prevent them from browning, and set them aside. Slice the onion, then separate them from each other, and set them aside as well. Place a large pan on a stove with a starting heat over high setting, drizzle some oil, then add the slices of butter, and let them melt. Adjust your heat setting to meadium-high, then add the sliced potatoes making sure to drain off the excess water.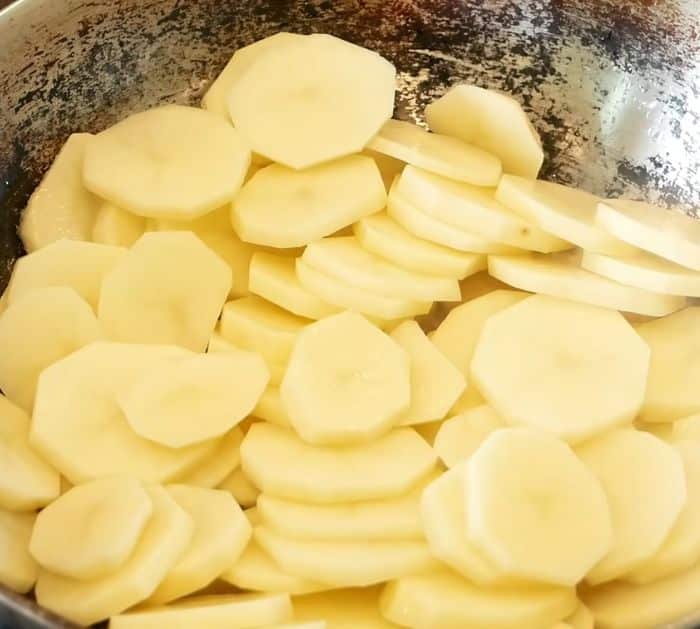 Step 2
Season the potato discs with salt, pepper, paprika, amd onion powder to taste, then mix them all together until evenly seasoned, add the parsley, and give them another stir. Cover the pan and let the potatoes cook for about 5 minutes, then mix them around before adding the onion, and mix them again. If they begin sticking at the sides, add some oil or butter, then consistently mix the potatoes so that they don't burn at the bottom. Let them cook for a few minutes over medium heat until they are fork tender. After a few minutes, taste and adjust the seasoning, then adjust your heat to medium-low, and cover. Cook it for 5 more minutes then serve!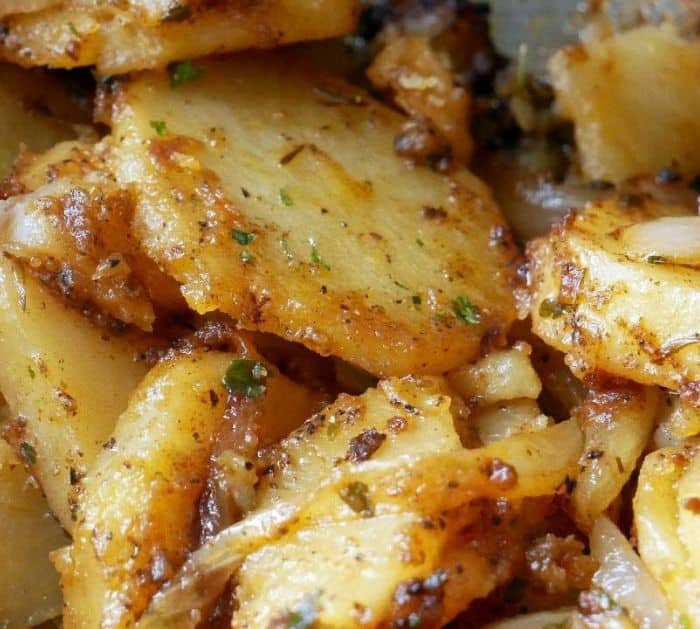 *All these images are credited to The Simple Way via YouTube. Give her channel a visit and subscribe for more!
Breakfast Skillet Potatoes And Onions Recipe