Searching for new healthy and delicious recipes? Try this black bean and quinoa salad recipe by Elizabeth Rider! It's fully loaded with vegetables that are good for you. It will also fill you up, as it contains quinoa that has a high fiber content. Of course, it will not be complete without a dressing. This homemade sauce ties everything together and brings out the best flavors from each ingredient. Read on or watch the video below for full instructions.
Ingredients:
2 cups of cooked quinoa
1/4 cup of extra virgin olive oil
1 teaspoon of ground cumin
1 garlic clove (pressed, grated, or chopped)
2 tablespoons of lime juice
1 teaspoon of fine sea salt
1/4 teaspoon of cayenne pepper (optional)
1 can (15-ounce) of black beans (rinsed and drained)
1 cup of chopped red bell pepper
6 green onions (white and green parts chopped)
1/3 cup of roughly chopped cilantro
Instructions:
Step 1:
Rinse the quinoa using a fine mesh colander and drain all the water.
Step 2:
Transfer the rinsed quinoa to a pot and add double the amount of water or vegetable stock.
Step 3:
Bring it to a boil, then cover and reduce the heat to low for about 15 minutes until it's dry. Fluff it with a fork and it's done.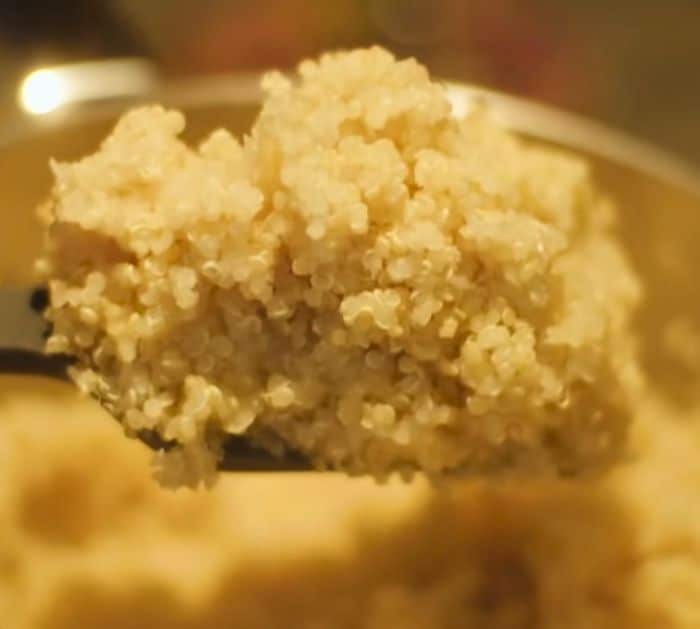 Step 4:
While cooking the quinoa, combine olive oil, cumin, pressed garlic, lime juice, salt, and cayenne powder in a large bowl using a whisk.
Step 5:
Rinse and drain the black beans. Next, chop the veggies roughly to the same size as the black beans.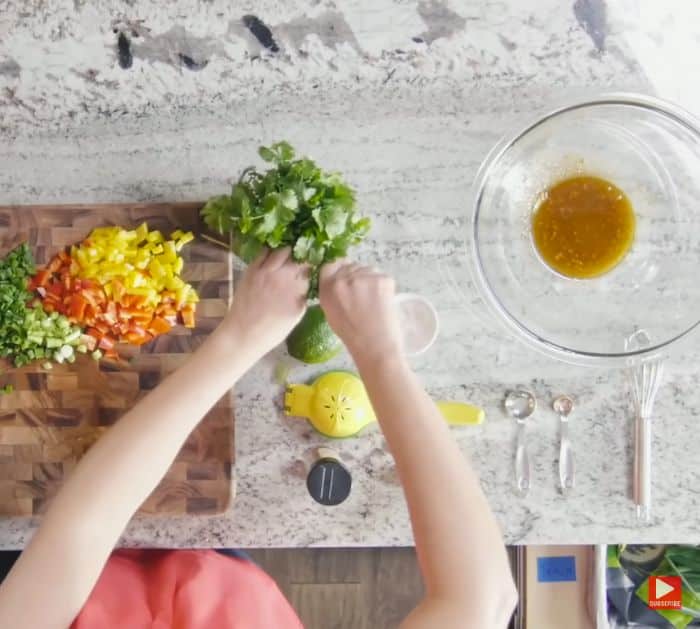 Step 6:
Add the cooked quinoa, rinsed and drained black beans, and diced veggies to the bowl with the prepared dressing and roughly chopped cilantro. Mix everything together until the dressing is well incorporated.
Step 7:
Place the salad in the refrigerator and let it chill for at least 30 minutes to let the flavors come together. It is best served when chilled. Enjoy!
Black Bean and Quinoa Salad Recipe