Are you a fan of home-cooked meals and loves chicken and rice? Then, this yummy and easy-to-make oven-baked chicken is something that you should try for dinner tonight! This recipe and method let the chicken soak in all of the flavors and seasonings, best paired with rice and improved with buttered mushroom, resulting in a perfect hearty meal that can surely satisfy your cravings. Let your family and friends have a taste of this incredible recipe by Ray Mack's Kitchen and Grill on YouTube.
Ingredients:
Chicken marinade
7 pcs Chicken thighs
Olive oil
Knorr's chicken flavoring
Lawry's seasoned pepper
Parsley flakes
Oregano
Onion powder
Garlic powder
Thyme
Black pepper
Mushroom Rice
1 pc small onion, finely chopped
3 cloves garlic, minced
Olive oil
Knorr chicken seasoning
black pepper
paprika
1 ½ cups Chicken broth
1½ cups Water
2tbsp Butter
2 cups White rice
Buttered Mushroom
2tbsp butter
2 cloves garlic, minced
Mushrooms
Chopped chives
Salt
Black pepper
Directions:
Step 1
In a large bowl, place the chicken thighs, then add olive oil, Knorr seasoning, Lawry's seasoned pepper, parsley flakes, oregano, onion powder, garlic powder, thyme, and black pepper. Incorporate the seasonings together then start coating the chicken thighs with it. In a cast-iron skillet or baking pan lined with parchment paper, place the chicken thighs with the skin side down. Bake it in a 425° oven for at least 45 minutes, after that flip the thighs over and put them back in the oven to allow the skin to turn brown and crispy.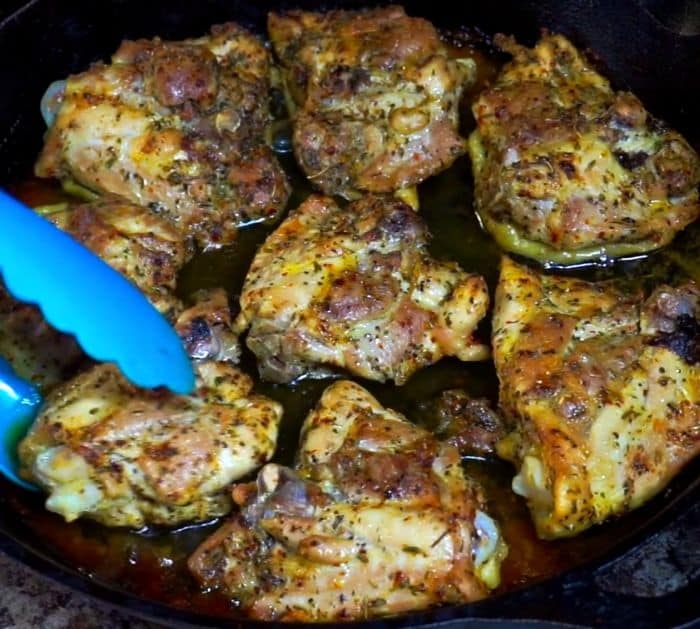 Step 2
In a deep baking pan, combine the rice, water, butter, chicken broth, paprika, black pepper, chicken seasoning, olive oil, garlic, and onion. Mix the ingredients well before covering it with a foil, then put it in the oven together with the chicken thighs and let it cook. Prepare the buttered mushroom by sautéing the onion, mushroom, black pepper, and salt in a buttered skillet pan. Add more butter as needed, then sprinkle chopped chives and continue stirring. Add and mix the buttered mushroom onto the cooked rice and top with the baked chicken thighs.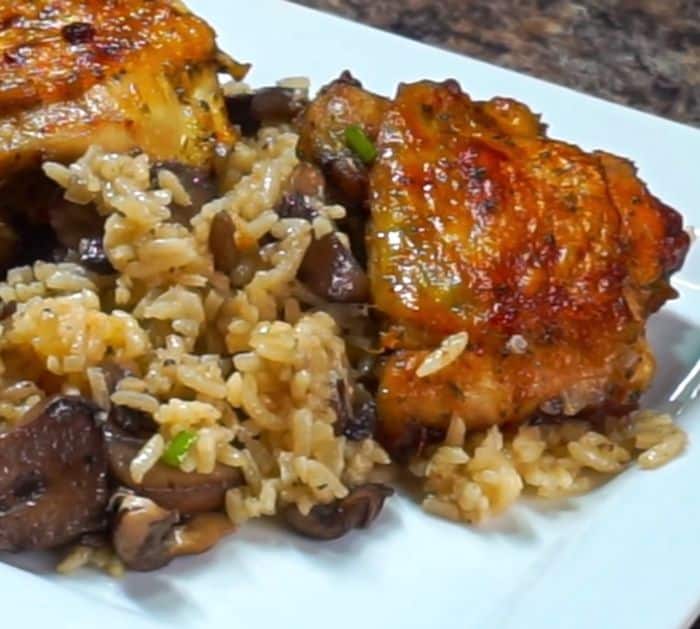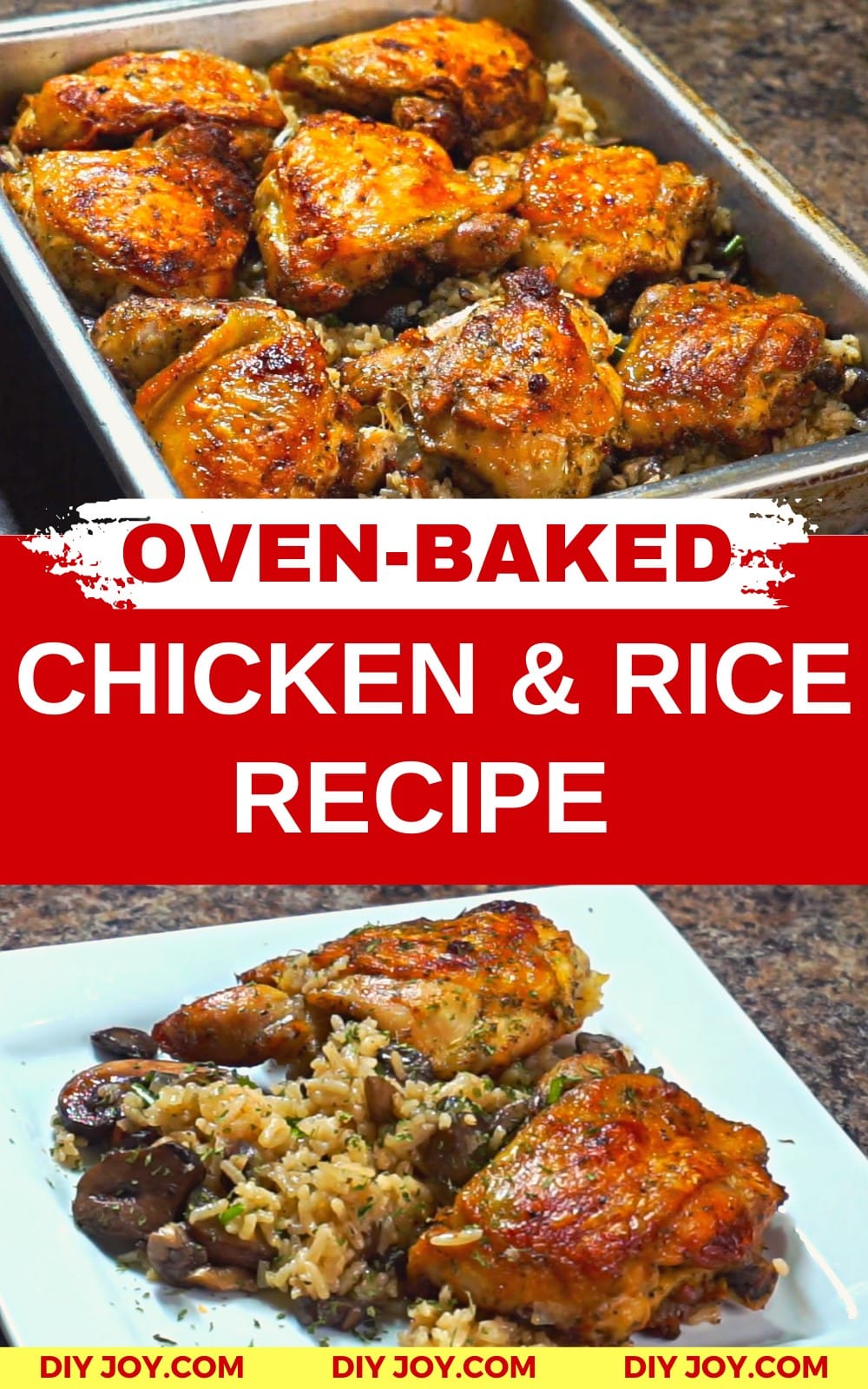 *All thanks to Ray Mack's Kitchen and Grill on YouTube for all these amazing and drool-worthy images. Follow and watch his other tutorials too!
Best Oven Baked Chicken and Rice Recipe