The fluffiness and softness of these rolls are just irresistible! This is definitely the best dinner roll I have ever tried – thanks to Natashas Kitchen for this amazing recipe. It turned out delicious. Serve it with butter and a hot cup of coffee, and you have the best meal for breakfast.
Ingredients
1 1/2 cups of whole milk
1/3 cup of granulated sugar
1 tablespoon of active dry yeast
1 1/4 teaspoon of sea salt
4 tablespoons of unsalted butter
4 cups of all-purpose flour (minus 1 to 2 tablespoons for exact measurement)
kosher salt
Instructions
Step 1:
In the bowl of your mixer, add warm milk and 1 tablespoon of sugar. Whisk until well combined. Sprinkle the top with 1 tablespoon of yeast, then let it sit for about a minute. Whisk it, then let it sit again for about 5 minutes until it looks foamy. Next, add 4 tablespoons of melted butter, and the remaining sugar and salt.
Step 2:
Start adding the flour, half a cup at a time, to the dough while whisking. Once it gets too thick, switch to the dough hook attachment, then mix it on speed 2. It should feel sticky and tacky.
Step 3:
Knead the dough for 2 minutes with the dough hook or knead by hand for 10 minutes. Once done, place it in an oiled bowl, then cover it with plastic wrap. Let it rise for about 2 hours in a warm place or until it doubles in size.
Step 4:
Once the dough rises, place it on a lightly floured surface, then cut into 15-24 even pieces. Roll each one into a ball and place them onto an oiled 9×13 casserole dish or baking sheet.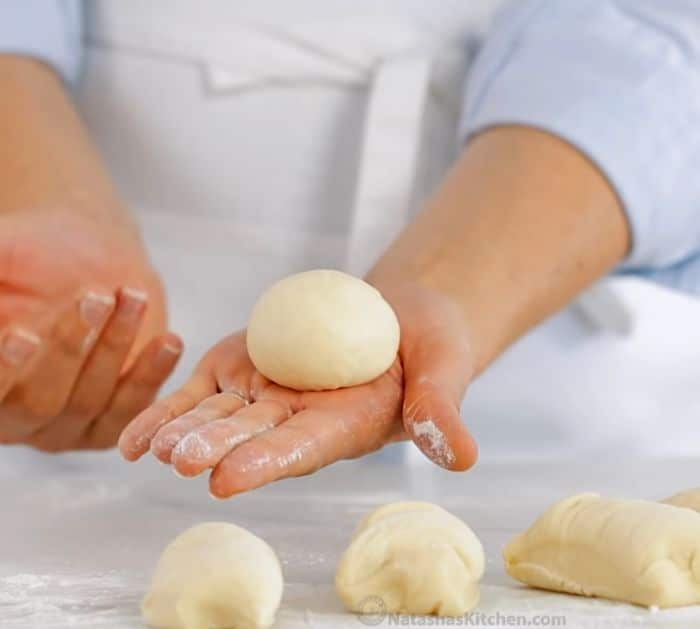 Step 5:
Cover the rolls with plastic wrap and let them rise for another 30 to 60 minutes in a warm place. Make sure not to overproof. Place inside the oven and bake at 375F for about 23 to 25 minutes or until golden brown on top.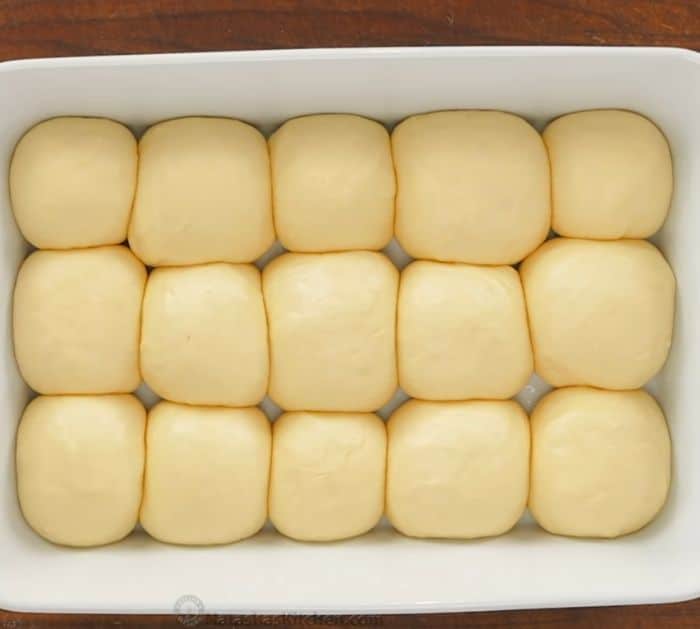 Step 6:
Once done baking, immediately brush the top with melted butter, then set it aside and let it cool at room temperature.
Best Fluffy Dinner Rolls Recipe