Love pallet furniture? If you are looking to add inexpensive rustic pieces to your home decor, it does not get any better than DIY pallet furniture. From coffee tables to beds to wine racks, we have some the best ideas around for making cool furniture from pallets. Try these in your living room or bedroom, when you check out the list, you are going to want to add several to your "must make next" list.
DIY Pallet Furniture Ideas
1. Decorative Pallet Shelf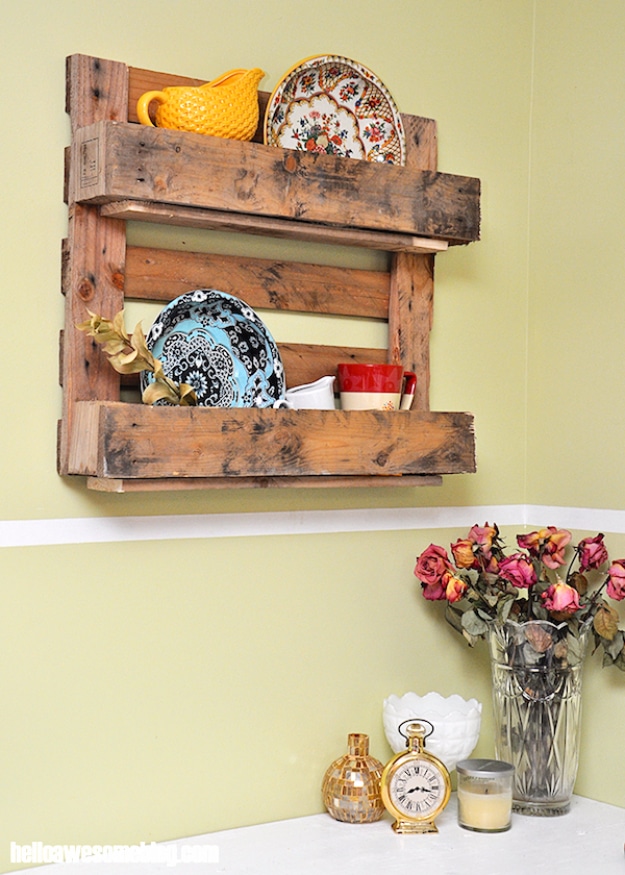 This Decorative Pallet Shelf will definitely be a great addition to your home decoration. Check out DIY Candy and learn how she turned an old pallet she saw on the side of the road into an amazing looking decoration. Check out her Blog now and make your own Decorative Pallet shelf like she did with just a couple more additional materials like; hammer, drill, nails and screws.
2. Pallet End Table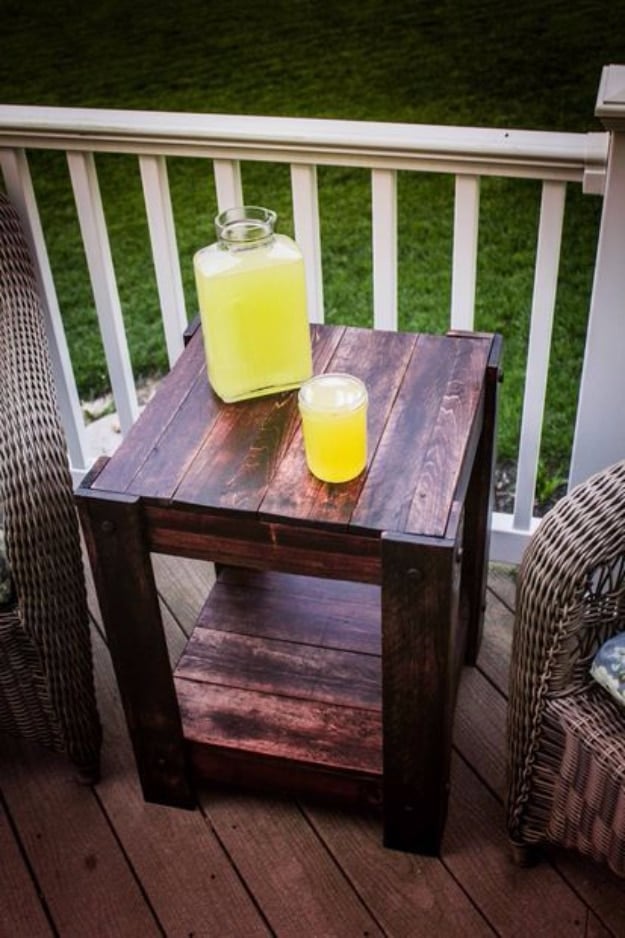 If you like making things on your own instead of buying, here's a really cool idea for an end table. You can make this with just an old pallet that you have sitting on your garage or you can actually buy one on craigslist. Checkout Instructables and see how they made an End table out of a pallet, you can see the a complete and precise step-by-step instruction so you can make your own End Table.
3. Colorful Pallet Coat Rack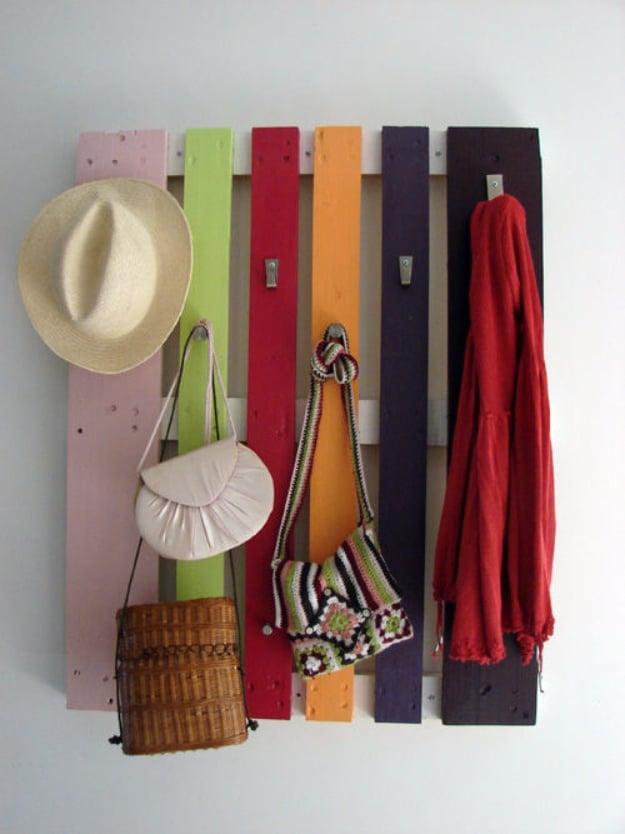 Here's another cool thing you can make out of a pallet, a Color Pallet Coat Rack. Instead of having that old normal boring coat rack, go ahead and make this stylish and colorful coat rack made of pallet. This will brighten up your house hold because of the color and its definitely unique. Checkout Marie Atousprix for the step-by-step tutorial and learn how to make your own Color Pallet Coat Rack.
4. Rustic Towel Shelf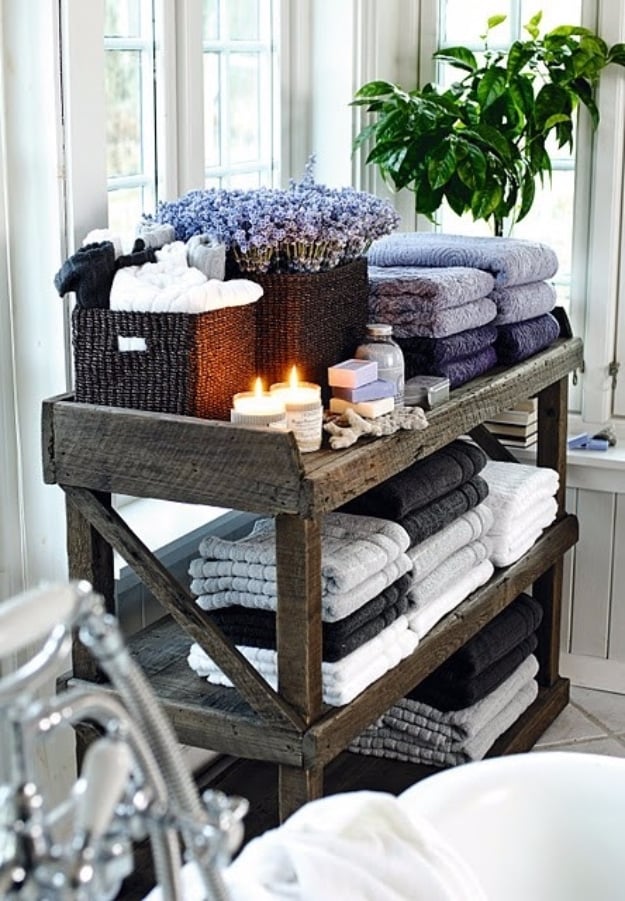 You can use a pallet to make almost anything and its old sturdy wood could actually be used in making this Rustic Towel Shelf. Checkout Remodelaholic for the step-by-step tutorial and see how you can create your own Rustic Towel Shelf using a pallet, some plywood, some pocket hole screws, a 1 ½ minimum length brad nails and some wood glue.
5. DIY Pallet Headboard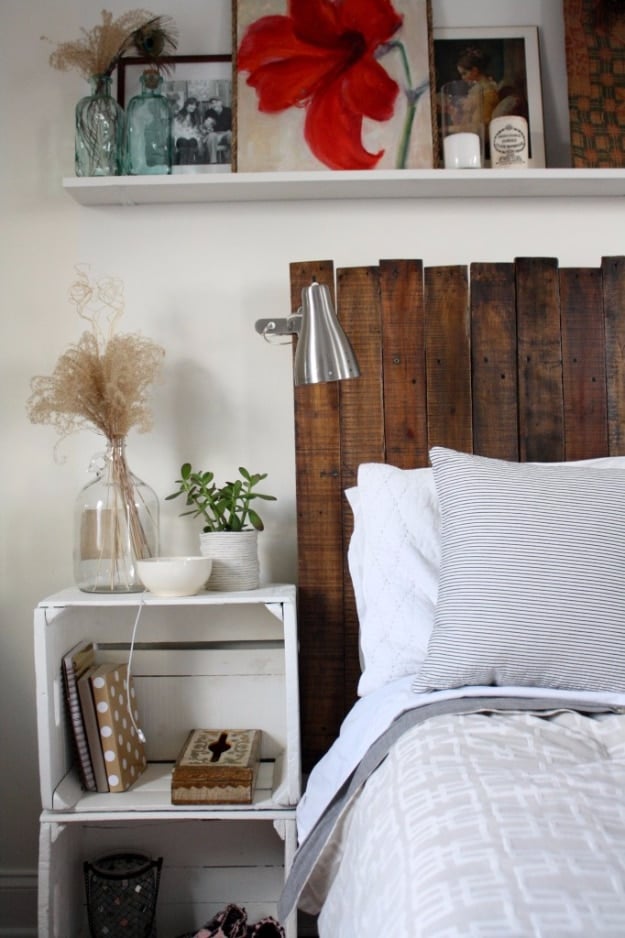 In this next tutorial that we have you will learn to create a headboard for your bedframe using just a few old pallets. This will give your bed that rustic classy look. So go ahead and check if you have some pallet just sitting out there in your garage and go check out Rice Design Blog so you can learn how to make a DIY Pallet Headboard made out of an old Pallet from the step-by-step tutorial that they have for you.