No need to deep fry to get the crispiest chicken wings! Try this easy and delicious recipe by Kitchen Sanctuary on Youtube. This is the best crispy oven-baked chicken wings you'll ever make at home. The skin is crunchy and salty, while the meat is tender and juicy! You should try this recipe if you're avoiding too much oily food – it's definitely healthier. Everyone will surely love these, especially the kids. You can smother them in the sauce you prefer whether it's bbq, buffalo, or ranch. You will never go wrong with this recipe. Read on or watch the video below for the full instructions.
Ingredients:
2.2 lbs of chicken wings
2 leveled tablespoons of aluminum-free baking powder (make sure to use baking powder not baking soda)
1/2 teaspoon of salt (use regular table salt)
1/2 teaspoon of pepper
Instructions:
Step 1:
Preheat the oven to 250 degrees Fahrenheit and put a rack on a large baking tray.
Step 2:
Slice each wing at the joint to have a mini wing and a drumette.
Step 3:
With a paper towel, dry the wings, then place them in a large bowl. It's important to dry them so they will only have a light coating. Add 2 leveled tablespoons of baking powder, 1/2 teaspoon of salt, and 1/2 teaspoon of pepper. Toss everything to combine.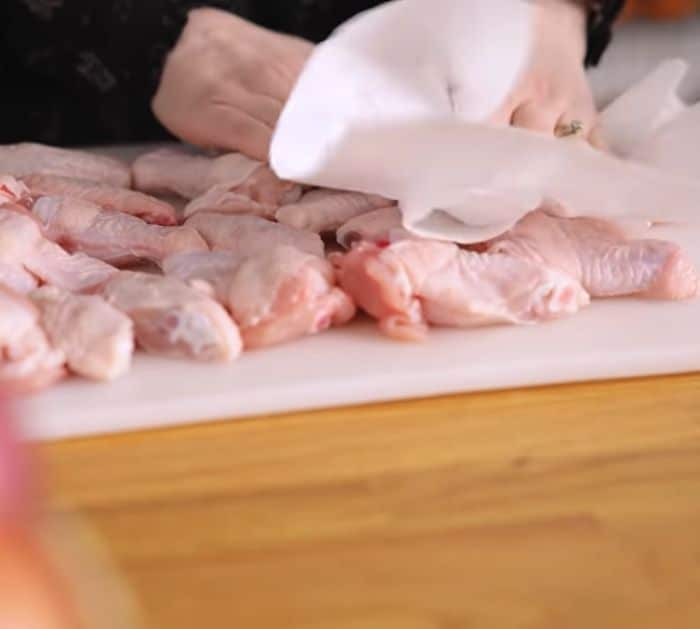 Step 4:
Place the coated chicken wings in a single layer on the rack, skin side up. It's okay if they are touching. Discard the remaining coating once done.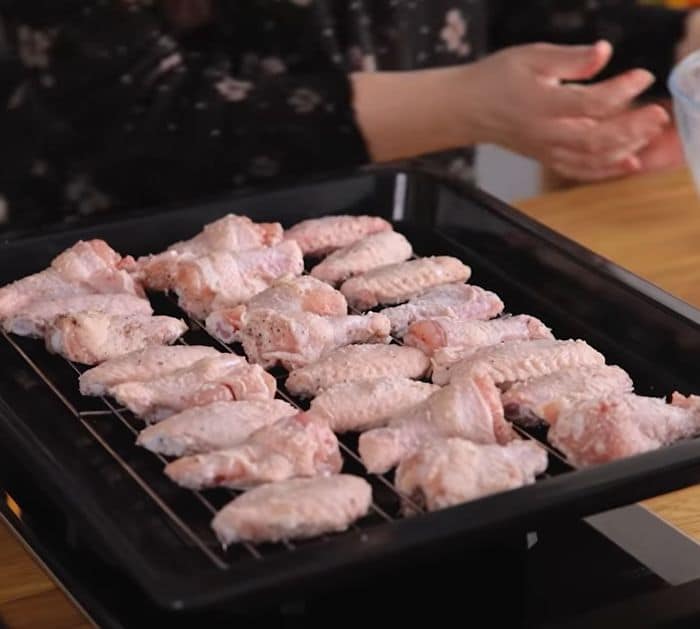 Step 5:
Place them in the oven on the lower shelf and bake for about 30 minutes.
Step 6:
After 30 minutes, turn the temperature to 425 degrees F and rotate the tray to evenly cook the chicken wings. Cook them for another 45 to 50 minutes or until the wings are lightly golden and crispy. Once done, remove it from the oven and let it cool for a few minutes.
Best Crispy Oven-Baked Chicken Wings