I always eat scrambled eggs and toast in the morning. But lately, I want to try something new and make different toast recipes every day. Yesterday, I made this yummy banana french toast by One pan wonders. Wow – the first word that came out of my mouth after my first bite. I wish I had known this recipe sooner! It was so delicious, especially with a cup of coffee. My morning was complete after this meal. If you are tired of your usual food for breakfast, make this recipe. I am sure you'll love it too, and keep it on your meal rotation. Keep on reading or watch the video below for full instructions.
Ingredients
3 slices of bread
1 banana
2 eggs
1 tablespoon of sugar
2 tablespoons of milk
salt
pinch of cinnamon (optional)
butter
olive oil
Instructions
Step 1:
Crack 2 eggs in a bowl and add a pinch of salt, 1 tablespoon of sugar, and a pinch of cinnamon. Next, add 2 tablespoons of milk and whisk until well combined.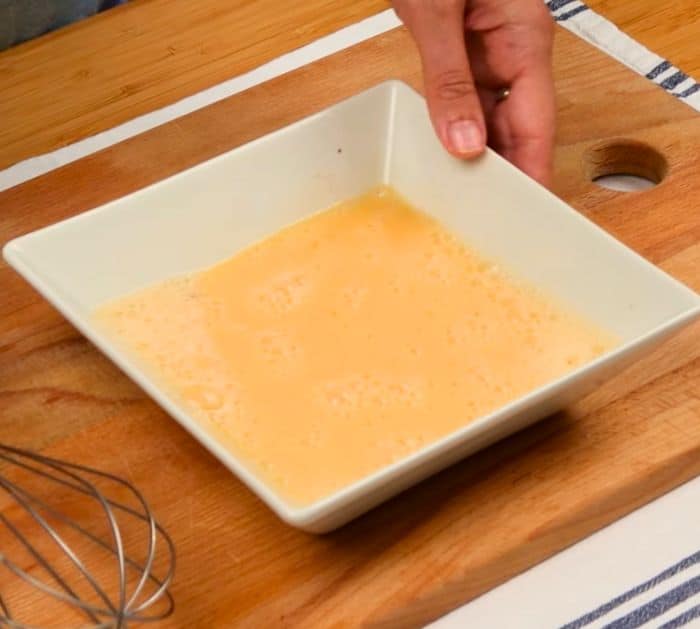 Step 2:
Get a slice of bread and slice a square in the middle. Do not take it out right away. This will prevent the bread from breaking later on. Repeat with the remaining slices of bread.
Step 3:
Cut the banana into slices and set aside.
Step 4:
Place a pan over medium heat, then add butter and olive oil. Once melted, add the bread with the center square removed. Put banana slices into the center, then pour the egg mixture. Cover the center with the bread. Let it cook until browned on the edges. Flip, add more butter, and cook the other side. Repeat with the other bread slices.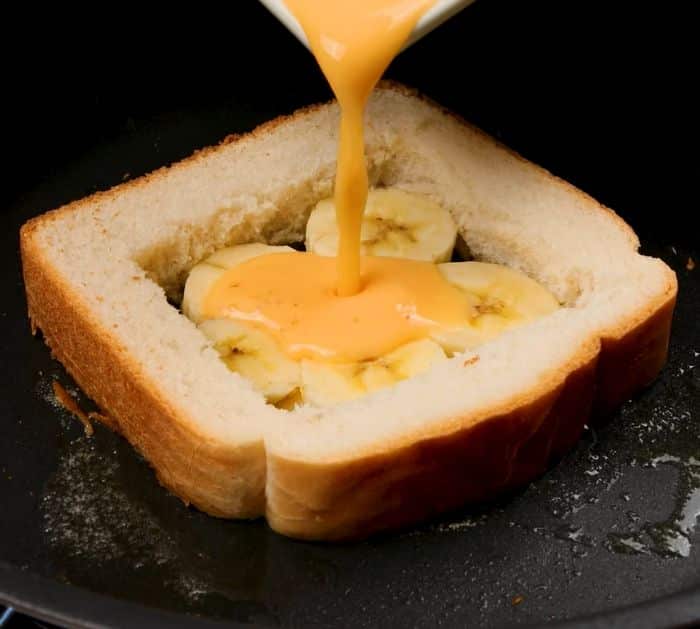 Step 5:
Serve and enjoy!
Love this simple breakfast meal? If so, make sure to check One pan wonders on YouTube. They have tons of delicious dishes for you.
Banana French Toast Recipe