Chicken and bacon are my favorite comfort foods in the world and I have been stuck making the Crockpot chicken with bacon for a while, so when I saw this recipe for Bacon Honey Mustard Chicken, I knew it was time for a change. I couldn't wait to try it with the fresh chicken breasts and thick farm-fresh peppercorn bacon I got from my local meat market yesterday. The chicken breasts in this recipe are opened up and stuffed with a gorgeous mix of whole grain mustard, cheddar & mozzarella cheese, and honey. The chicken then is sealed back up and wrapped in bacon and once baked you get a super gorgeous tender chicken with a cheesy filling. The ingredients to this delicious recipe are super simple, they are just basic things most of you already have.
Ingredients:
2 Boneless Skinless Chicken Breasts
1 Tbsp Whole Grain Mustard
1 tsp Fresh Thyme
A handful of Grated Cheddar Cheese
1 tsp Honey (plus extra for brushing)
1/2 of a Mozzarella Ball
Directions:
First cut a pocket in your delicious boneless skinless chicken breast with a sharp knife.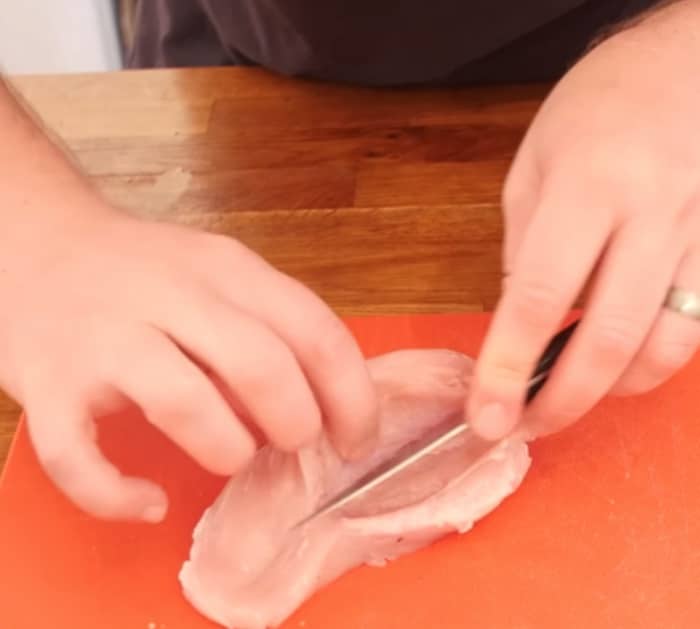 Then add your whole grain mustard (you can use dijon or whatever you prefer), cheddar cheese, mozzarella cheese, and honey into a medium size bowl and mix well making your paste stuffing that will go inside the pocket you just made in your chicken breast.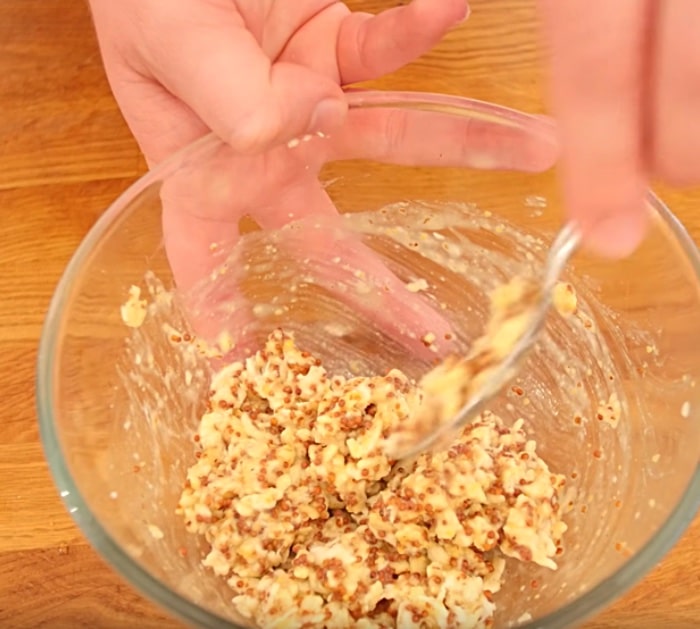 Then lay your chicken breast on your bacon and add your stuffing paste, then wrap them up sealing the neat little package in your bacon.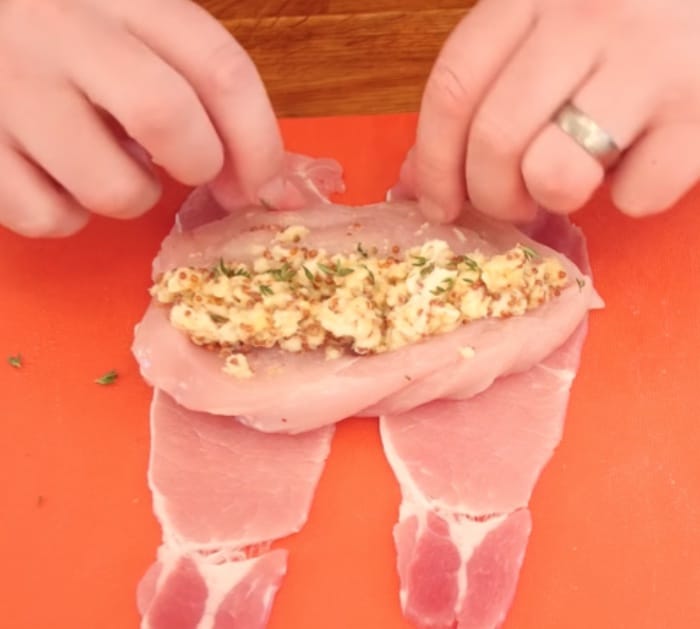 Then set on a parchment lined baking tray brush with more raw honey and cook for 30 minutes in a 375 degree oven.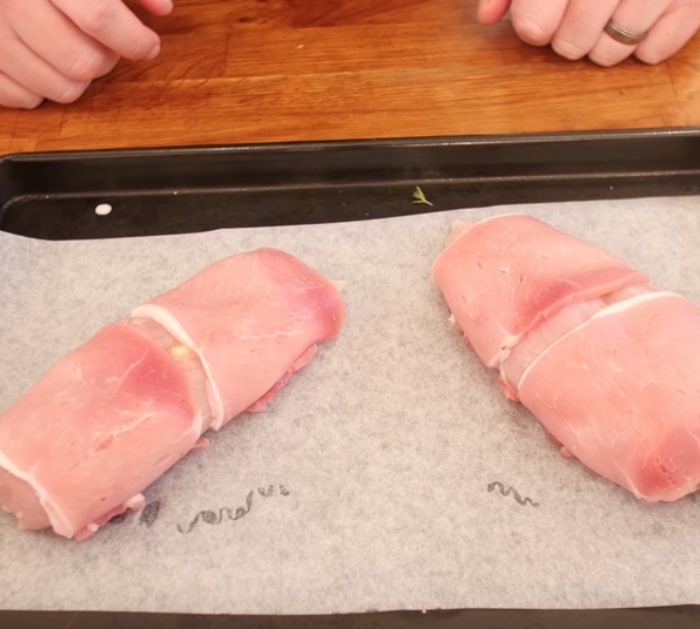 I hope you love these bacon chicken wraps as much as I did, this is a wonderful dinner for two.
Bacon Honey Mustard Stuffed Chicken Wraps Recipe