Looking for new easy recipe to impress your family and friends? Not only do these bacon, beer, and cheese Sloppy Joes taste delicious, but they also require minimal effort and time consumed. They are perfect for dinners, barbecues, tailgates, you name it. Try one of these Sloppy Joes and d it to your recipe list forever.
Over the summer, I was invited to a tailgate by a few of my friends from college. After sitting around and talking for an hour my friend Greg, the one who invited me to the tailgate, got up to prepare the food. I stood up with him and offered to help him cook, as I knew that he would appreciate the kind gesture. He happily took me under his wing, partly excited to have someone helping him but mostly excited to teach me how to make his bacon, beer, and cheese Sloppy Joes. After about 10 minutes of prep, the Sloppy Joes were ready to be thrown on the grill and cooked. I was impressed how easy they were to make, now understanding why Greg cooked them at all of his tailgates. Shortly after, the Sloppy Joes were ready and I tried my first bite. I ended up liking them so much that I offered to make another batch for all of us to enjoy. Now, I make them at every excuse that I get because everyone I know ends up liking them.
Ingredients
1-1/2 lb. Ground Beef
2 Cups Cheddar Cheese, Cubed
8 Bacon Slices
1 Cup Guinness
1 Onion, Minced
1/2 Cup Ketchup
1/4 Cup Tomato Paste
1 Tbsp. Dijon Mustard
1 Tbsp. Worcestershire Sauce
4 Burger Buns
Step 1:
Start by slicing bacon into small pieces and then cooking it in a pan until lightly crispy, save the grease in the pan.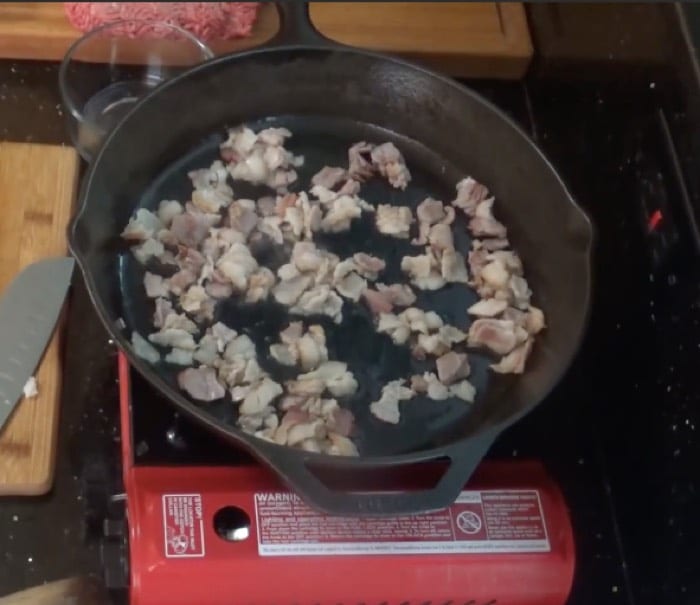 Step 2:
Next add the ground beef, minced onion, ketchup, tomato paste, mustard, Worcestershire sauce, and beer into the pan with the bacon grease and cook completely.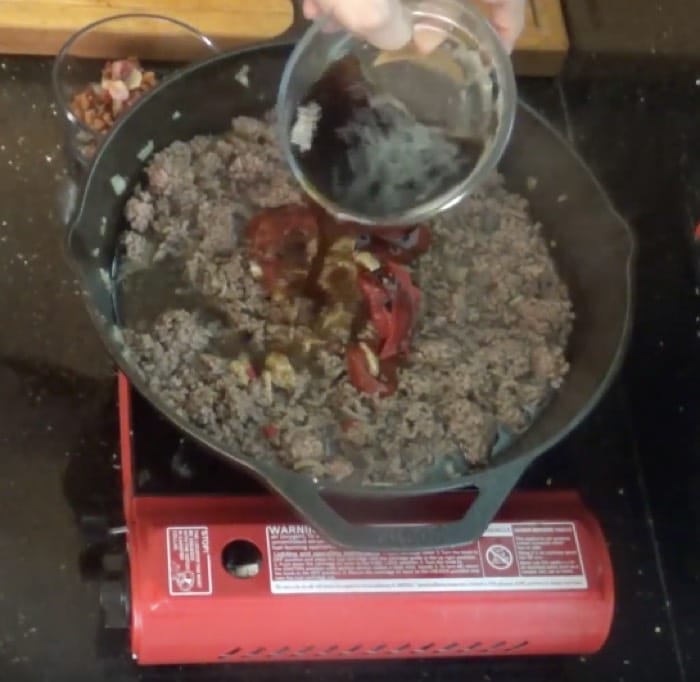 Step 3:
Once the ground beef is cooked, stir in the bacon and cheese. After that, all you need to do is plate and serve.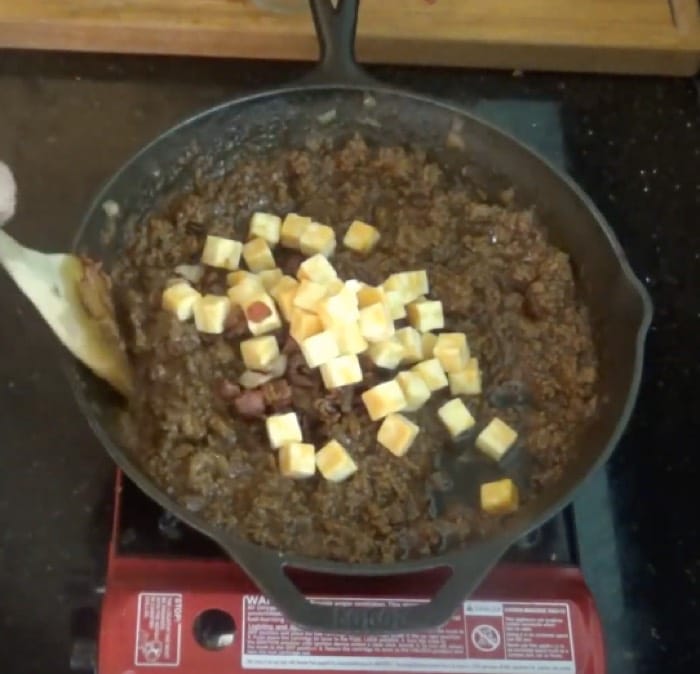 If you liked this recipe and want a full video how-to, check out the Youtube video below!