Here's a project you can make for your own home, as a gift, or you can even sell it online. Make this armrest organizer for a sofa through this wonderful tutorial by Estadistica Datos del Mundo on Youtube. It can be a protective cover and can also be used to store books, magazines, or remote controls for your appliances.
Materials:
2 pieces of 33.5″ by 14.6″ cotton and thin thermo-adhesive wadding
14.6″ by 17.7″ cotton fabric (A)
13.8″ by 16.9″ thermo-adhesive interlining (B)
2 pieces of 20.5″ by 6.3″ cotton fabric (C)
20.5″ by 7.5″ of thin thermo adhesive wadding (D)
90.6″ bias
Instructions:
Step 1:
From the end of the armrest on the sitting area of the sofa, measure 5.9 inches using a measuring tape, then insert it inside. The length should be 33.5 inches.
Step 2:
Paste the thin thermo-adhesive wadding. Make a mark every 2.9 inches on the shorter side, then draw lines.
Step 3:
Place wadding with the reverse of cotton fabric. Secure with pins, then sew on the lines. Press with an iron.
Step 4:
Paste interlining (B) to the cotton fabric (A), then fold it in half. Mark the center and make a line. From the center, mark 3.5″ from each side of the line, then draw lines. Pass a backstitch along the lines.
Step 5:
Paste the wadding (D) to one of the cotton fabrics (C) right sides together. Then sew on one edge. Flip the cotton fabric on the other side, then mark the center. After that mark 4.72″ from the center and draw the lines. Pass a backstitch and sew along the lines.
Step 6:
Join the front to the back in the center. Sew along the seams. Pleat the bottom.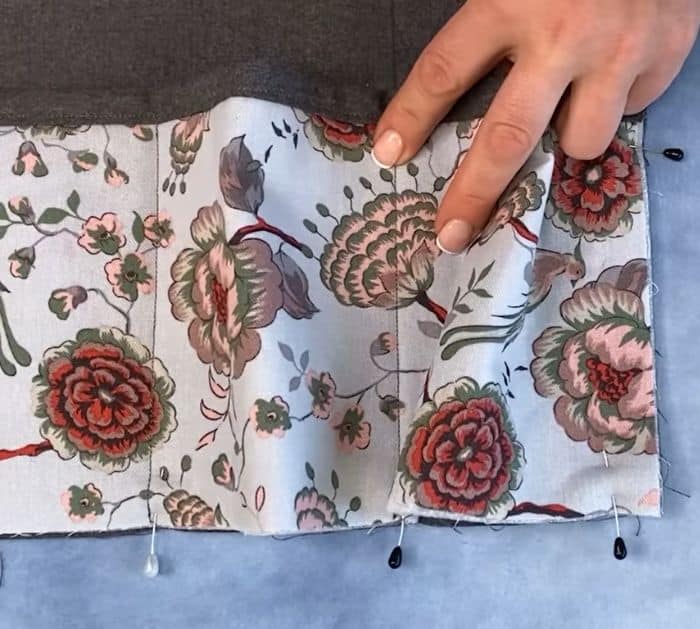 Step 7:
Place it on the long cotton fabric with wadding, then sew. Do zigzag stitching all around the long fabric.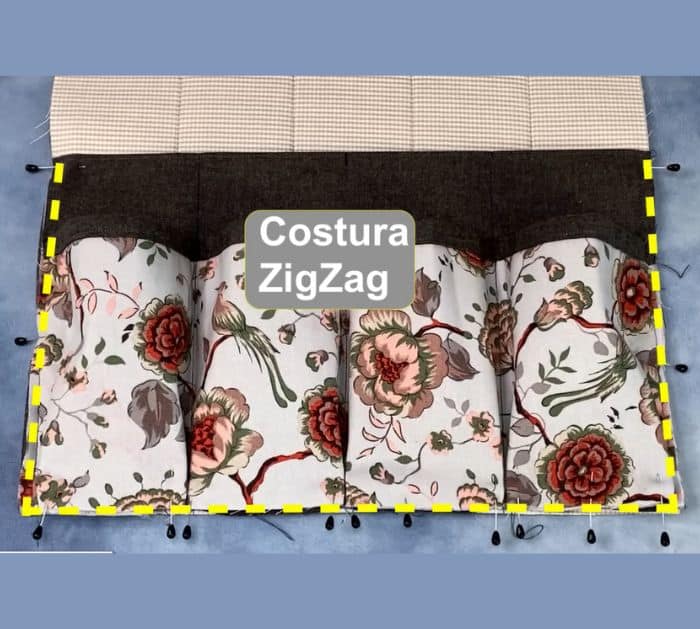 Step 8:
Fold the bias in half and iron. Sew it all around. In the corners, fold the bias.
Armrest Organizer for Sofa