One of my favorite snack recipes is this air fryer jalapeno poppers from The Veg Cookbook on YouTube. This recipe is also a great appetizer option and would be great for cookouts and tailgating. My family really loves this recipe, and I make these at least three times a week. The ingredients are also budget-friendly, and it's so fun to make with your family! Try this recipe today and see for yourself. Watch the video below to learn the step by step instructions.
Ingredients:
7 large jalapenos
10 oz cream cheese
1/2 cup shredded sharp cheddar cheese
3/4 tsp ground black pepper
1/2 tsp salt
3/4 tsp smoked paprika
1 cup chickpea flour
1/2 cup (or more) water
1 1/2 cups Panko bread crumbs
1/4 cup nutritional yeast (optional)
Directions:
Step 1
Cut the jalapenos in half and remove the seeds. Set them aside. Next, combine 10 oz cream cheese, 1/2 cup shredded sharp cheddar cheese, 3/4 tsp ground black pepper, 1/2 tsp salt, and 3/4 tsp smoked paprika in a bowl and mix them well. Once done, go ahead and stuff each jalapeno with the cream cheese mixture. Next, in another bowl, add 1 cup chickpea flour, salt, and ground black pepper to taste, and a little bit of smoked paprika. Mix well, then add 1/2 cup of water a little at a time while mixing. In a separate bowl, add the breadcrumbs mixed with 1/4 cup nutritional yeast to complete the preparation for the breading.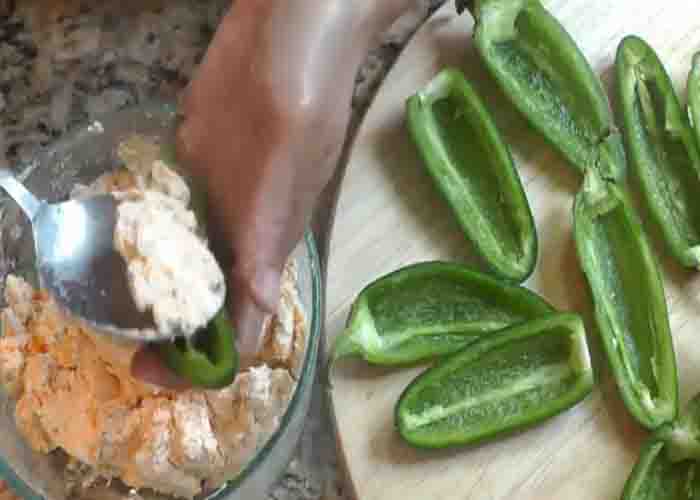 Step 2
Now, dip the jalapeno in the batter first, then coat it with the breadcrumbs. Repeat these until you coat all the jalapenos. Once done, place the jalapenos, slit side down first, on the air fryer rack, and cook them at 375 degrees F for eight minutes on one side. Then, take them out, flip them over, and continue to cook for another five minutes. Serve and enjoy!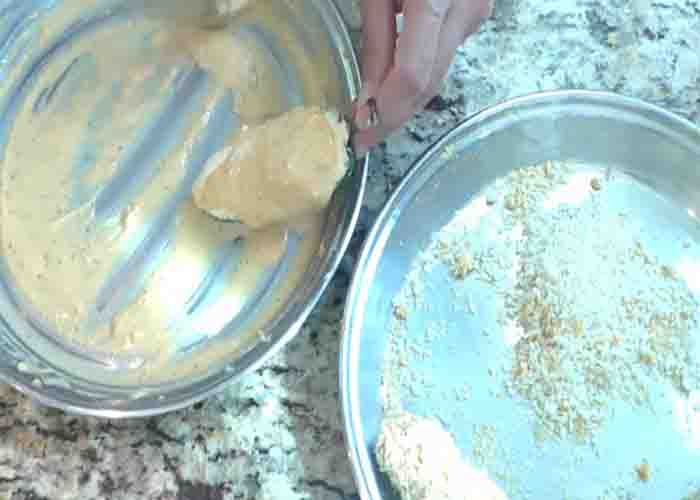 Air Fryer Jalapeño Poppers Recipe