If you love something quick and easy for breakfast, then this air fryer recipe from In The Kitchen With Matt on Youtube is just right for you. Who doesn't like air fryers? Everything is much simpler and easier, and cooking with an air fryer is also healthier compared to other cooking methods. So for the busy heads out there, this bacon and egg toast recipe will surely complete your mornings. It's so simple to make, tastes super good, and comes together in just a few minutes. And did I mention you only need five ingredients for this recipe? That's right! You probably already have all the ingredients in your kitchen. Watch the video below to learn how to make this.
Ingredients:
2 pieces of bacon
2 large eggs
2 slices of bread
ground black pepper, to taste
salt, to taste
Directions:
Step 1
Crack one egg into a small bowl. Set aside. Next, place the slices of bread on the bottom of the air fryer basket. Take one strip of the bacon, and put it on top of the sliced bread, kind of making a nest for the egg. Then, take the cracked egg and place it carefully on the center of the bacon. Repeat this step with the other slice of bread. (You can crack the egg again first in the same bowl so it's easier to place it on the bread.)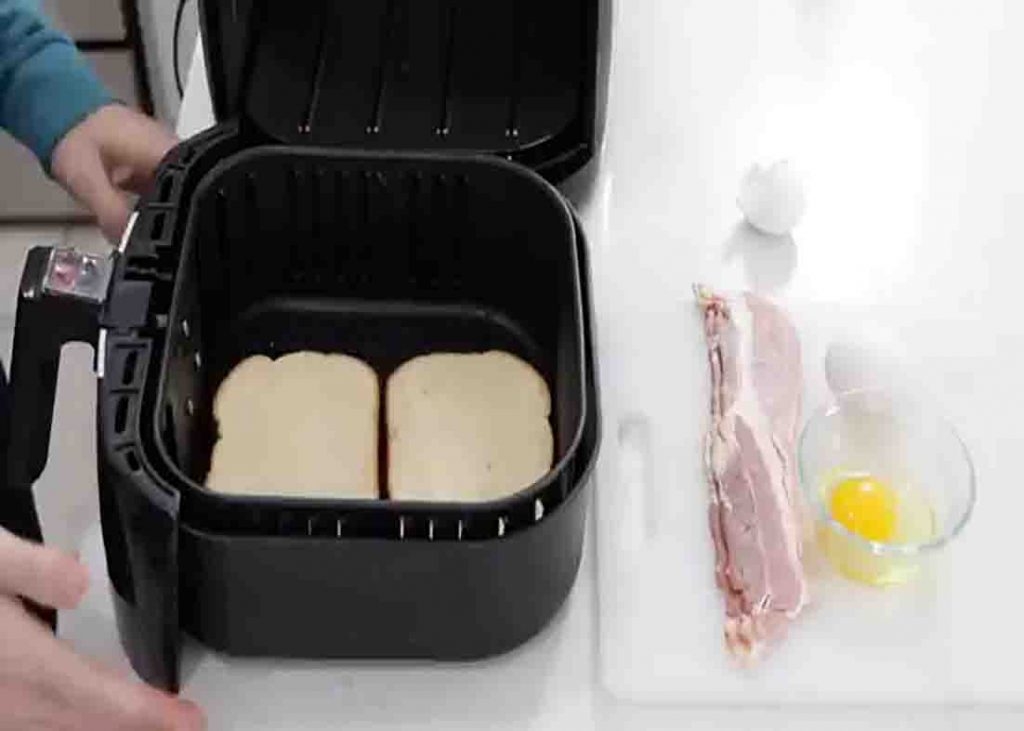 Step 2
After this, season your slices of bread with salt and ground black pepper to taste. Now, place the basket back in the air fryer and set it to 350 degrees F. Air fry them for ten minutes. When the timer goes off, take them out and serve them immediately.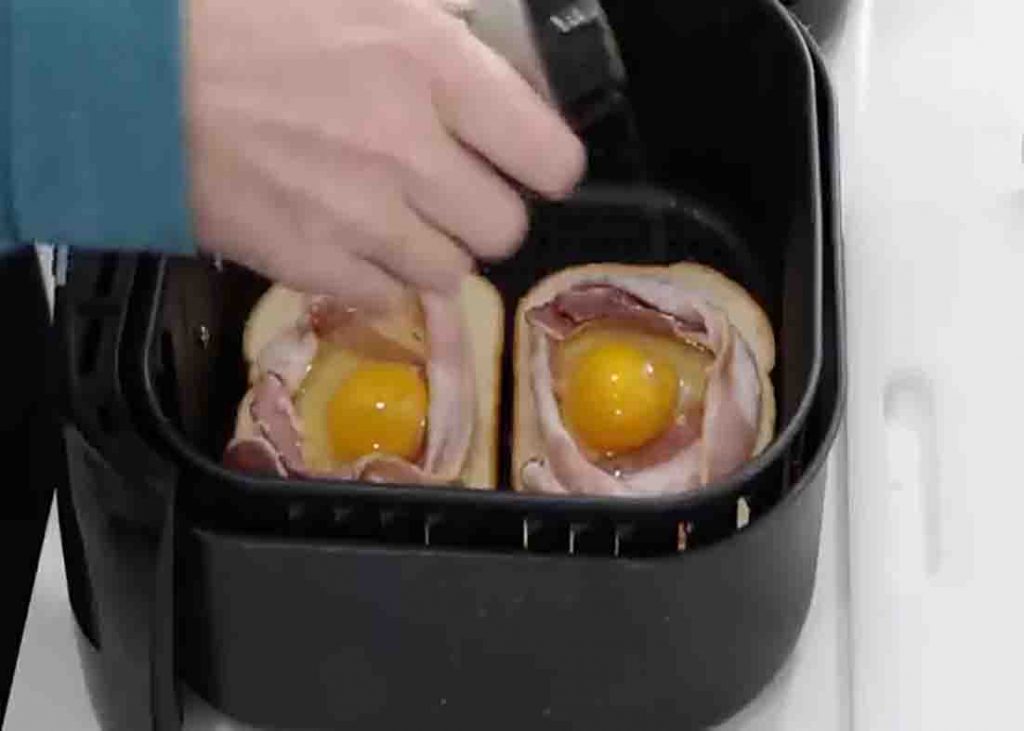 Air Fryer Bacon and Egg Toast Recipe