When I found this amazing video tutorial by Natural Ways on YouTube, I really opened up to the idea of growing vegetables in a limited space. Just because you live in a small apartment with limited space does not mean that you can't grow your own food. You can start a container garden on a small porch or grow many edible plants on a kitchen counter. No one can underestimate the benefits of growing your own food, but it is also really fun too! There are also many benefits to growing vegetable plants in containers, such as being to gauge everything that goes into your plants and not having to worry about invasive weeds. There are many plants that even do better indoors, such as kale and bell peppers which even grow well indoors during the colder months.
Materials For A Small Container Garden:
5-gallon buckets
Clay Pots
DIY plastic pots made from recycled materials
A good potting soil for vegetables (you can get a large bag of organic potting soil for $7 at Home Depot)
A watering can
A small potting area
Some simple tools (like a hand-held hoe and a soil scoop)
Window boxes
Directions:
In this amazing video tutorial by Natural Ways on YouTube, you get so many helpful tips and ideas about growing your own food in a small apartment or porch area. Herbs are a great option for the apartment dweller and grow in any window sill.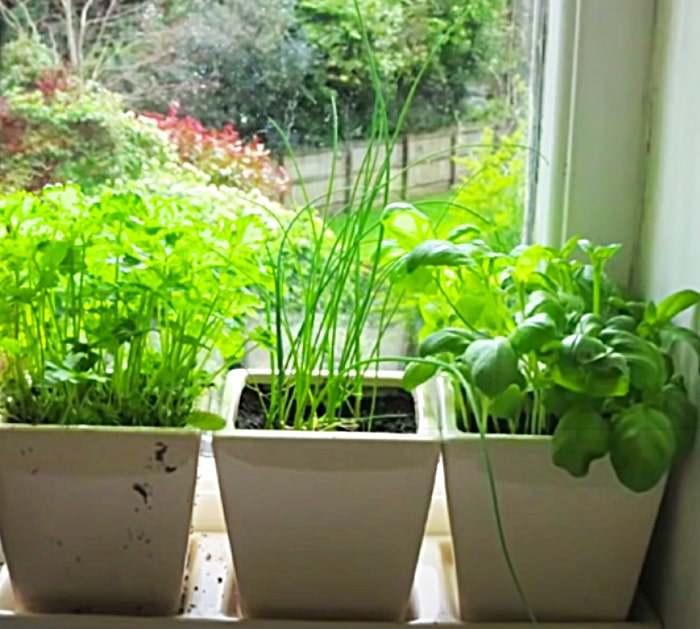 Microgreens are so healthy and also make a great option for a small apartment garden.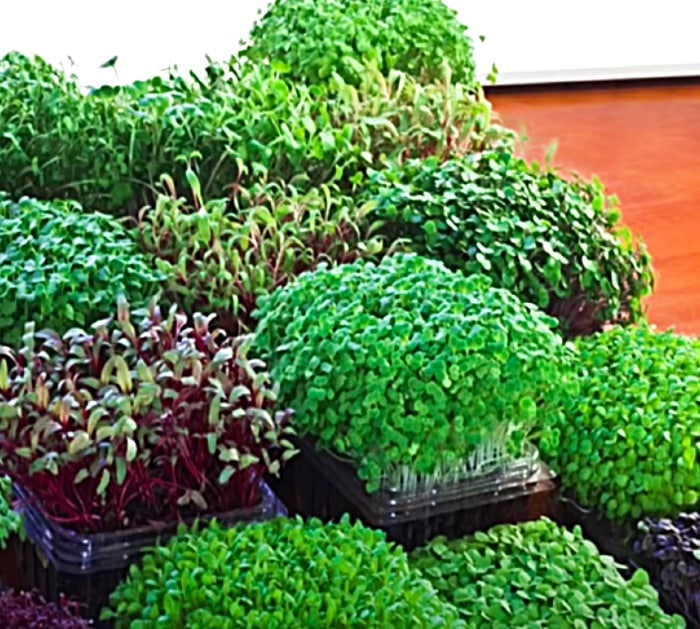 These ideas really inspired me to get busy with starting my small garden, I highly recommend this video.
8 Vegetables That Can Grow In A Tiny Apartment All Year