Do you love cooking? I'm sure you'll be surprised by these hacks by Make Sushi 1. Here are 6 useful food tricks you can use in your home kitchen.
1 – Egg freshness test
Don't know if your eggs are still fresh? Just drop your egg in some water. If it sinks to the bottom, it's still fresh. If it floats, you might need to throw it out.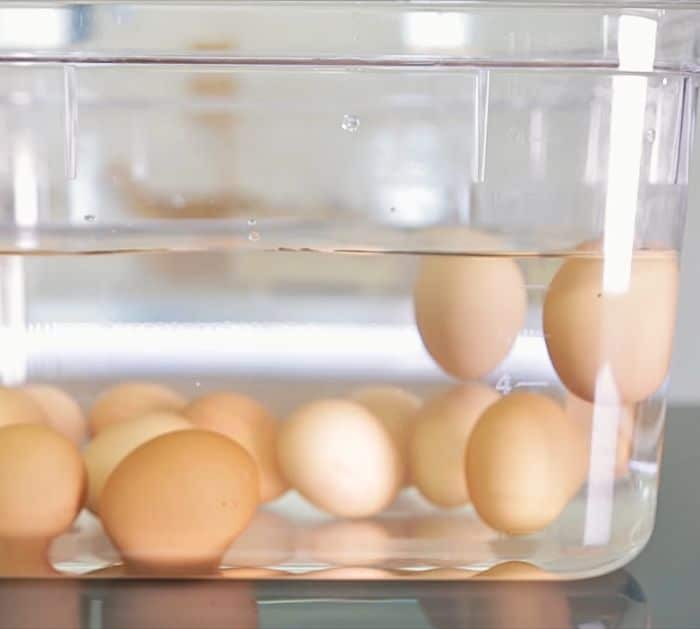 2 – Ginger peeling
You normally use a peeler to remove the skin of a ginger. But did you know that a spoon works better than a peeler? It can get into the crevices and valleys where other tools can't get into. Just scrape the skin across the surface at an angle.
3 – Instant mayonnaise
Add 2 egg yolks, 1/2 teaspoon of mustard, 2 tablespoons of freshly squeezed lemon juice, 1 tablespoon of water, 1/2 teaspoon of smoked flake salt, and 1 cup of canola oil in a measuring cup. Hold the cup at an angle and place the immersion blender against the egg yolks. Blend without pulling it up, until it starts to become mayo. Then slowly pull it up until it has a thick consistency. Pump it up and down quickly.
4 – Cutting board movement
To prevent the cutting board from slipping, you can just put a non-slip mesh on the bottom. If you don't have one, you can just soak a paper towel in water, squeeze it, and lay flat on your work surface. Place the cutting board on top and press down.
5 – Soft butter trick
You can just microwave the butter to make it soft but the problem is it always seems to over melt it. The better way is to grate it using a cheese grater. Now, you can spread it easily to your bread.
6 – Easy poached egg
Take a cling film and place it in your bowl. Add the egg, pick up the sides, and wrap it around tightly. Remove as much air as you can away from the egg. Take a little string and tie it around the cling wrap. Remove the excess cling film and drop it into boiling water. Leave it for four minutes to cook. Let it cool for a little bit before you unwrap it.
6 Useful Tricks You Can Use in Your Home Kitchen