If we are going to talk about desserts, this 6-ingredient no-bake caramel tart by Tasty will surely be on the top of my list. It's heaven for all chocolate lovers. The caramel combined with the creamy chocolate is just irresistible. Everything is just perfect for this yummy treat!
Ingredients
24 chocolate cream cookies
4 tablespoons of butter (melted)
1 1/2 cups of sugar
1/2 cup of water
1/2 cup of heavy cream
1/2 teaspoon of vanilla
1/2 cup of heavy cream
6 ounces of dark chocolate
sea salt for topping
Instructions
Step 1:
Place the cookies in a plastic bag and smash them into fine crumbs using a rolling pin. You can also use a food processor to make it faster and make it as fine as possible.
Step 2:
Add the cookie crumbs and melted butter in a large bowl. Mix until it clusters.
Step 3:
Get a cupcake tin, and add a spoonful of the crumb mixture to each cup. Form it into a crust, then place it in the freezer for about 2 hours.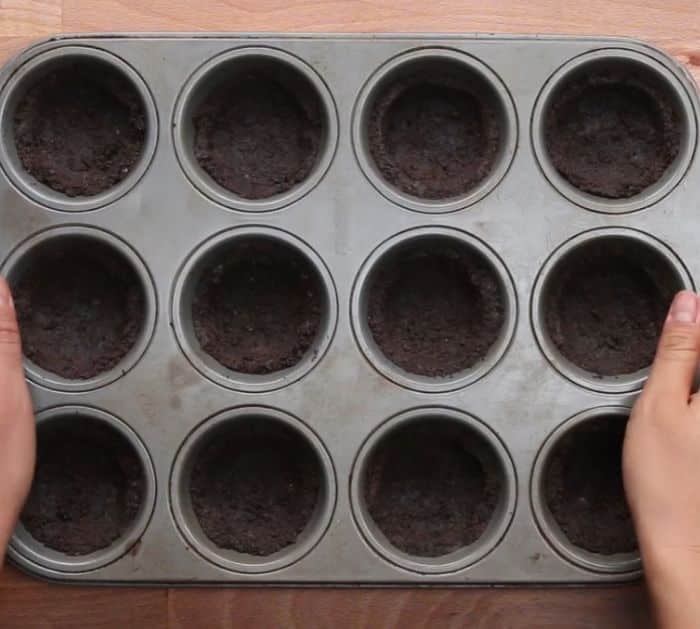 Step 4:
Get a medium saucepan, add the sugar and water, and heat until it becomes amber-brown. Make sure you do not stir it.
Step 5:
Remove from heat and pour in the heavy cream and vanilla. Keep stirring until caramel forms. Take note that when you add the cream, the sugar will boil, so carefully mix it.
Step 6:
Immediately pour caramel into the cookie crust and let it sit until the caramel is firm for about 5 minutes.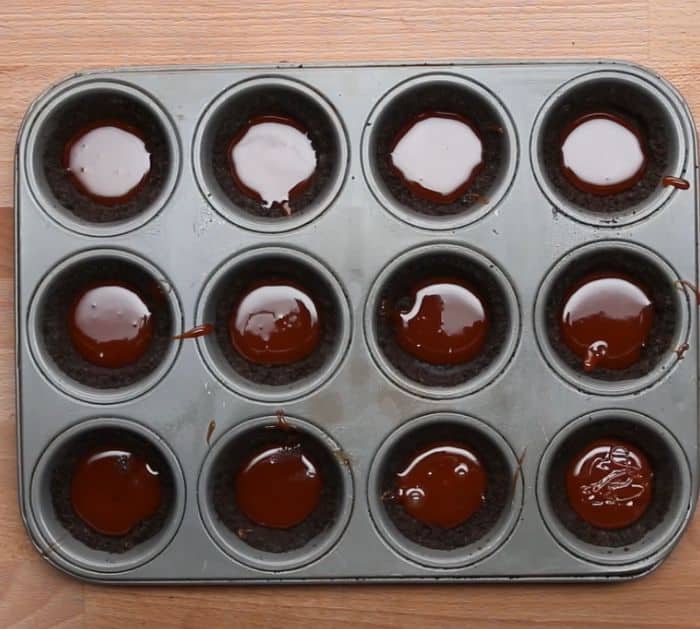 Step 7:
Heat the heavy cream and add the dark chocolate. Let it sit for a minute before stirring. Stir until smooth.
Step 8:
Pour a spoonful of chocolate over the caramel, then place in the refrigerator. Refrigerate for an hour or until the chocolate is firm. Sprinkle the tarts with some sea salt to balance sweetness if desired. Enjoy!
6-Ingredient No-Bake Caramel Tarts