What's a better way than receiving and learning cordless drill hacks that can make your life a little bit easier? This is a great video to pass onto to my dad, friends, and family members. Most of them would be men, but it is nice to still have these tips and tricks in mind just in case. I help my dad a lot around the house so I am familiar with some of the struggles being made in this video. It's cool to understand some of the things that are being recommended in this video. WoodWorkWeb gives 6 great cordless drill tips and tricks.
Magnetic Holder
This is a brilliant hack. Glue a high power magnet to the front housing of a drill that could be used to hold screws and bits. If you don't want to glue it straight onto the drill, an alternative would be gluing the magnets on a double-sided velcro.
Stripped Screw Heads
There might be a time where you come across a screw with a stripped head, so use a Dremel or other rotary tool and cut a slot into the screw. You'll be able to use a blade screwdriver to remove that screw easily without damaging the wood too much.
Spade Bit Marking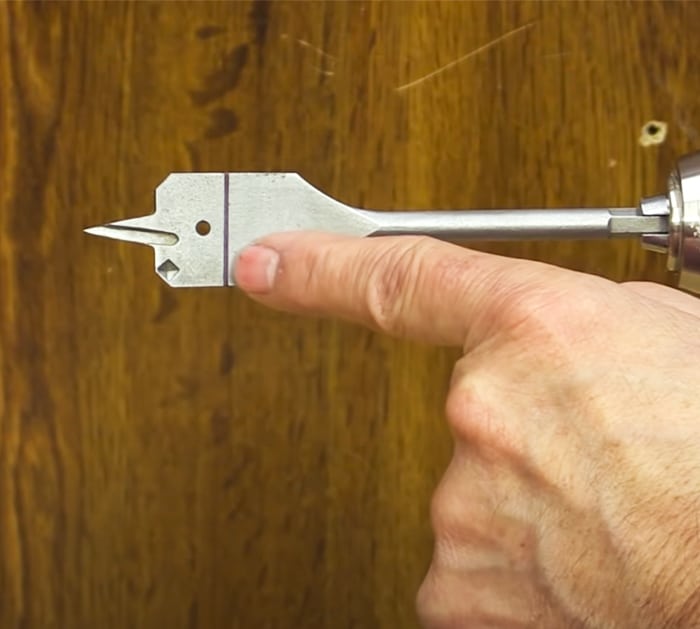 If you use spade bits, you know it can be hard to judge the depth of how far the bit goes into the wood if you're not drilling through it. A tip would be drawing a line on the spade bit so you can judge how deep it is going into the wood.
Countersinking that Works
Some people have countersinking bits laying around in their toolbox because they give a bad cut. WordWorkWeb's tip is if you put them in reverse, they give a better and nice cut.
T-Nut Drilling
Are you struggling to get a nice fit with the t-nut so that they're perfectly flat into the wood? A tip would be using a spade bit with the side tangs into the wood, and it will create a nice hole. Then, change another bit to create a hole through. You'll be able to just hammer the t-nut in for a perfect fit.
Bolt Taping
With just using a bolt, you can make a tap to drill into wood. Grab a bolt that is the same thread size and cut the head off the bolt. Then using a Dremel tool with a steel cutting blade, cut 3 or 4 slots in the tip of the bolt. Once that is ready, use a drill bit either 2 or 3 sizes smaller as the pilot bit, then use the bolt to tap the thread.