If you love eating cookies, you should definitely try this quick and easy recipe by Ellen's Kitchen. These are the 5-ingredient melt-in-your-mouth cookies that are so good, you'll find it hard to stop eating them. I love discovering treats like this that are simple to follow and only require a few ingredients from your kitchen. They make perfect snacks, especially on a busy or lazy day. I am sure it will taste heavenly with chocolate or coffee! You can also serve this on different occasions or gatherings. What are you waiting for? Watch the video below and learn how to make this yummy dessert.
Ingredients:
2 pieces of eggs
a pinch of salt to taste
3/4 cup of sugar
1 tablespoon of vanilla sugar (you can use vanilla extract as a substitute)
1/2 cup of flour
powdered sugar
Instructions:
Step 1:
Separate the whites from the yolks and place them into two separate bowls. Add a pinch of salt and 1 tablespoon of vanilla sugar to the egg whites. Beat until it becomes fluffy using a hand mixer. Set it aside.
Step 2:
Get the egg yolks and add half of the sugar then beat for 2 to 3 minutes. Once done, transfer into the whipped egg whites. Fold gently to combine.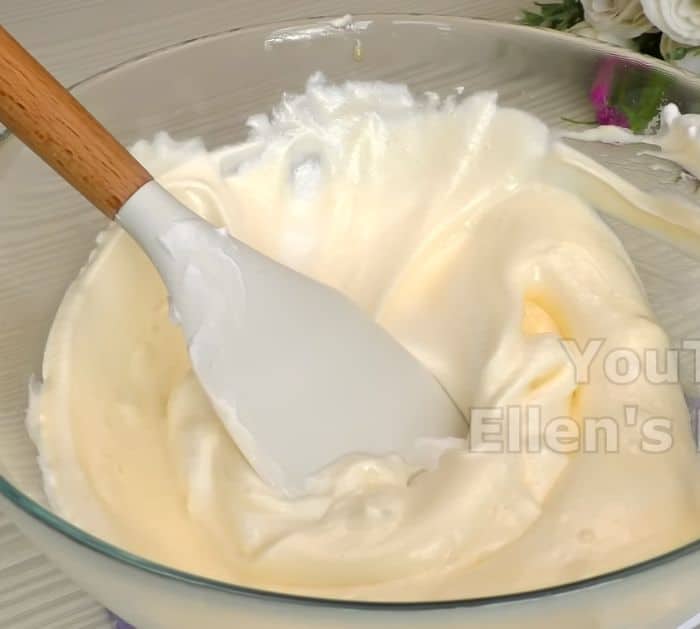 Step 3:
Sprinkle the flour into the mixture to remove the lumps. Fold until well incorporated.
Step 4:
Line a baking tray with parchment paper. Next, place your piping bag in a glass then fill it up with the mixture. Start making the cookies by making long oval shapes on the tray. Make sure there is enough space between them. Once you filled the whole tray, sprinkle them with powdered sugar.
Step 5:
Place inside the oven and bake at 356 degrees F or 180 degrees C. Once done baking, let them cool and remove them from the tray. Transfer to a plate then serve. Enjoy it with your friends or families!
5-Ingredient Melt-In-Your-Mouth Cookies