Pineapples and chicken? Count me in! This mouthwatering recipe from Kitchen Sanctuary on Youtube will surely leave you wanting more. It's sweet and savory and has the perfect balance of spices added. This dish was truly a delight, and I'm so thankful I came across this fantastic recipe. My family loves this recipe, and I'm sure your family will too! Watch the video below to learn the full recipe.
Ingredients:
3 chicken breasts, chopped into bite-size chunks
2 tbsp cornstarch
pinch of salt and pepper
3 tbsp oil
15 oz can of chopped pineapple in juice
2 tbsp light brown sugar
3 tbsp dark soy sauce
1 tbsp tomato paste
1 onion, peeled and chopped into wedges
1 red bell pepper, chopped into chunks
2 cloves of garlic, peeled and minced
1 tsp minced ginger
Directions:
Step 1
Put the bite-size chunks of chicken in a bowl, then add 2 tbsp cornstarch and a pinch of salt and pepper. Mix with your hands and thoroughly coat the chicken with the cornstarch. Now, heat 3 tbsp oil in a wok or pan over high heat, then add the chicken. Fry while stirring them occasionally until they're golden brown. While the chicken is cooking, go ahead and make the sticky pineapple sauce. In a mixing jug, combine juice of a 15 oz can of chopped pineapple, 2 tbsp light brown sugar, 3 tbsp dark soy sauce, and 1 tbsp tomato paste. Mix well.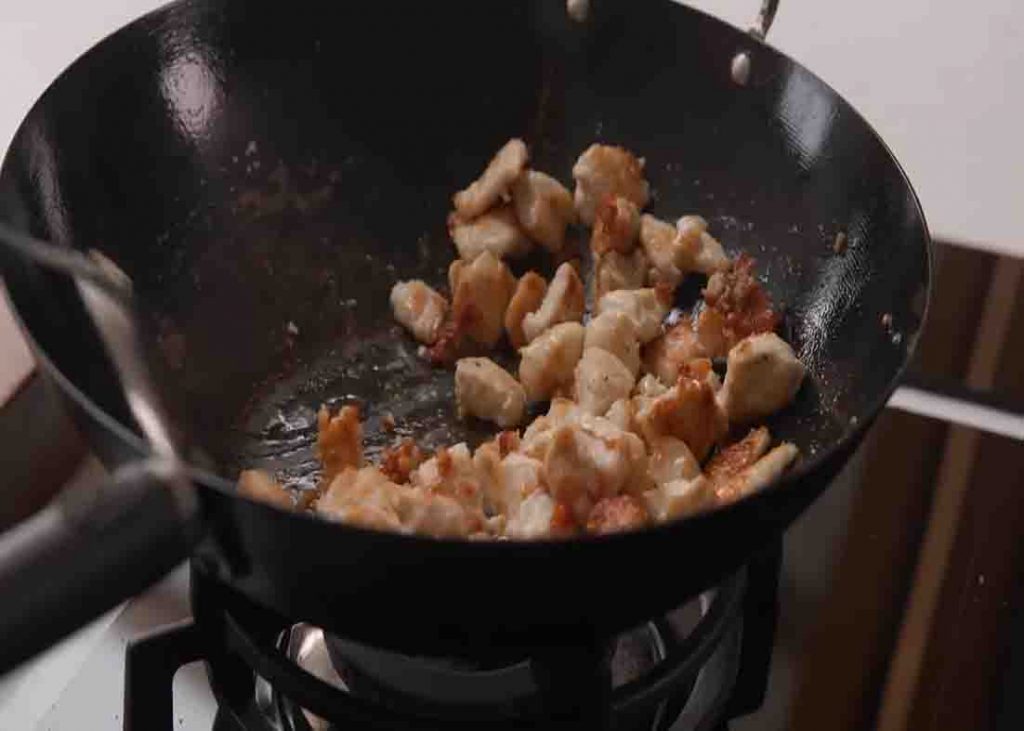 Step 2
Once the chicken has been browned, add in the chopped onions and red bell pepper. Fry them for two minutes. Next, add the pineapple chunks and cook for another two minutes while stirring constantly. Now, add 2 cloves of minced garlic and 1 tsp minced ginger. Stir fry all together for another minute. Lastly, add the sauce. Bring it to a boil and let it reduce while stirring occasionally (about five to six minutes). Turn off the heat and serve.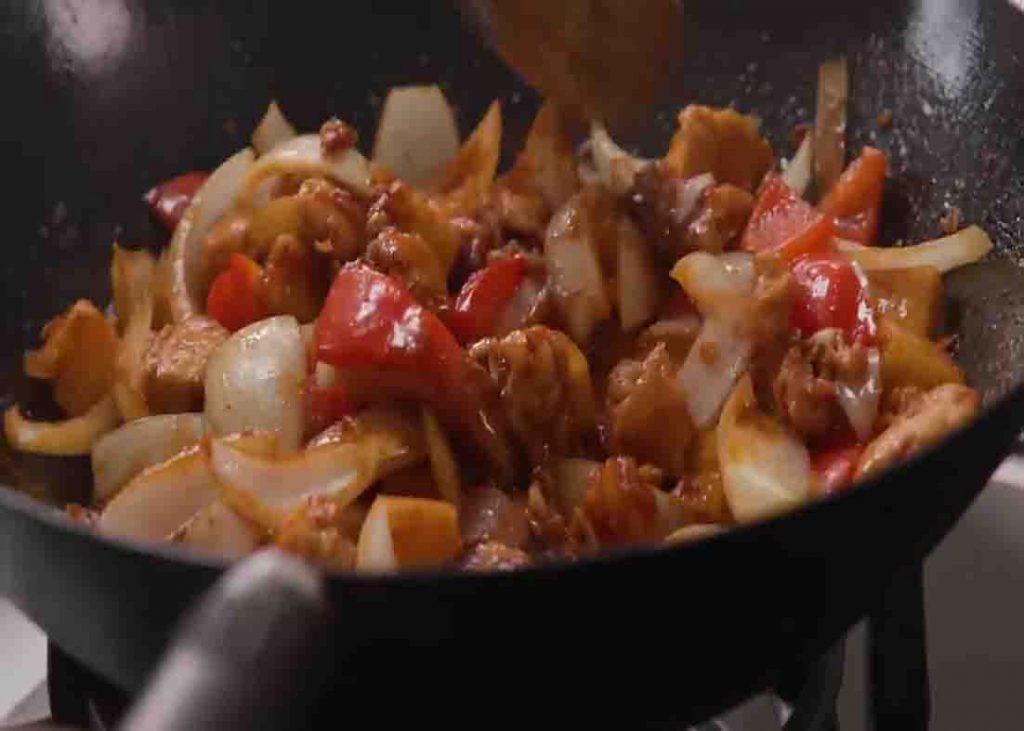 30-Minute Sticky Pineapple Chicken Recipe