Never let the soup season pass by without making this minestrone soup recipe from TheCooknShare on Youtube. Believe me – this soup may be simple to make, but it tastes incredible. It has the right combination of herbs and seasonings and is flexible enough to switch the veggies to what's available to you. It's also pretty quick to make and can reach the dinner table in just 30 minutes. Watch the video below to learn the full recipe.
Ingredients:
2 tbsp olive oil, for frying
1 small onion, chopped
3 cloves of garlic, chopped
2 medium carrots, diced
2 medium stalks of celery, chopped
4 cups of beef stock
2 medium bay leaves
1 can crushed tomatoes, 400 ml or 14 oz
1 can red kidney beans, 400 ml or 14 oz
1 tsp salt
1 tsp ground black pepper
1 tsp Italian seasoning
1 medium bundle of asparagus, chopped
1 cup shell noodles
1 tsp dried basil
Directions:
Step 1
Add 2 tbsp of oil to a soup pot over medium-high heat. Next, add one small chopped onion, three cloves of garlic, two diced carrots, and two stalks of chopped celery. Saute until fragrant. Add 4 cups of beef stock followed by two bay leaves, then bring everything to a boil.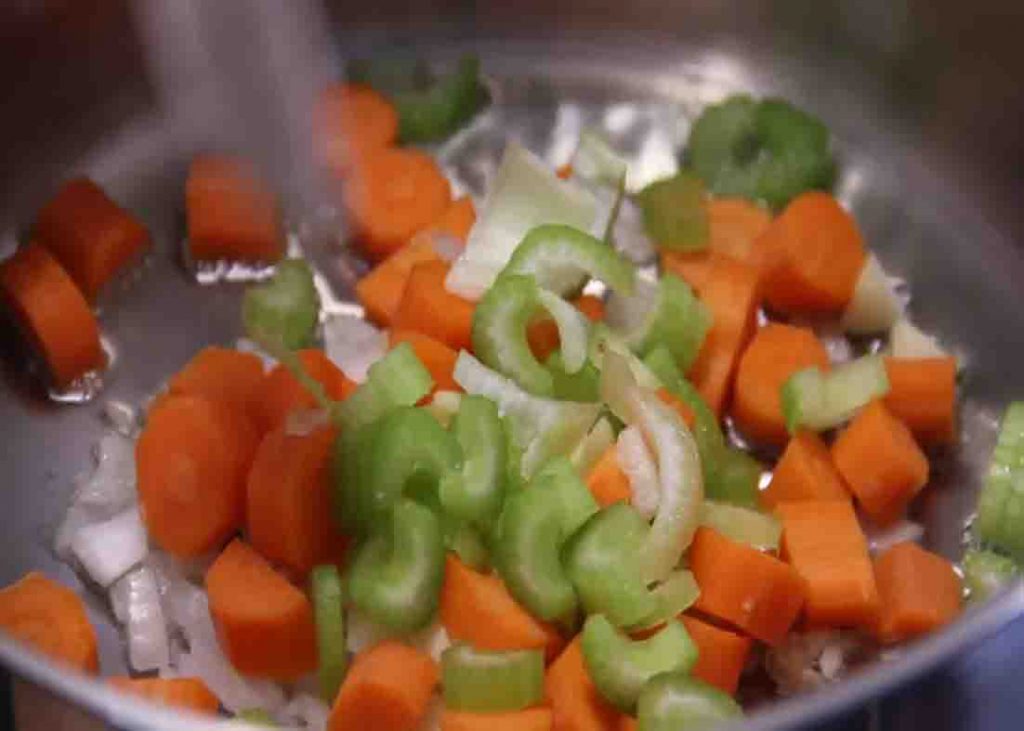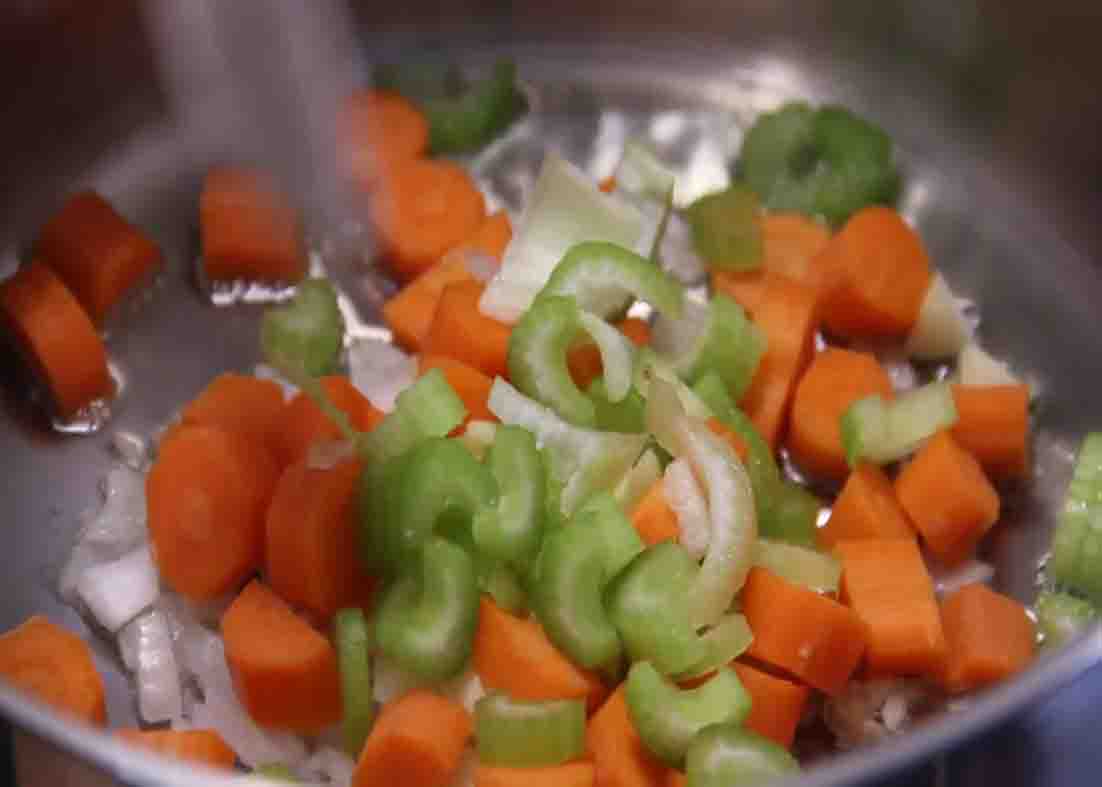 Step 2
After it boils, add 14 oz of crushed tomatoes, 14 oz of red kidney beans, 1 cup of shell noodles, and chopped asparagus. Season with 1 tsp salt, 1 tsp ground black pepper, 1 tsp basil, and 1 tsp Italian seasoning. Stir everything to combine, then put the lid on and let it simmer for about ten minutes.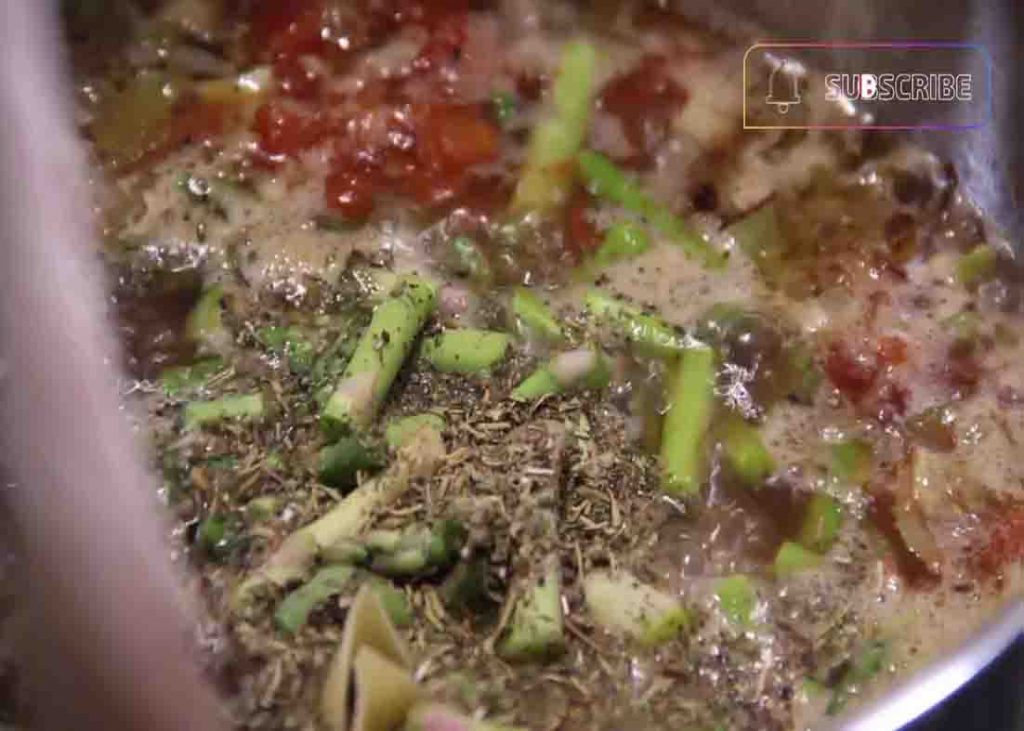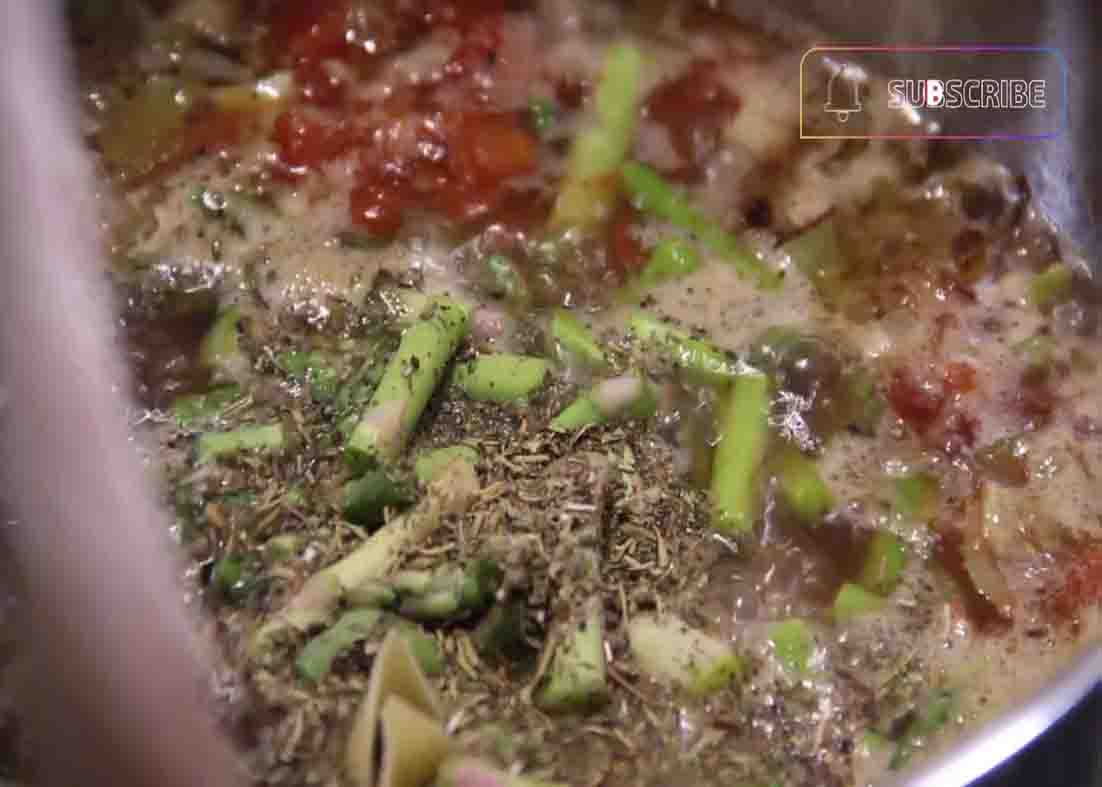 30-Minute Minestrone Soup Recipe