It takes certain people to make the right cornbread. I've been wanting to make my own cornbread, but always thought it was hard to make. After watching this tutorial by Joshua Weissman it made me realize I have been missing out this whole entire time. His recipe only takes 30 minutes and that screams perfection to me. I love how Joshua shows many different ways to eat the cornbread such as pan-frying it with butter on the stove, or with butter and honey drizzle. There are many ideas that he mentioned: cornbread croutons when they become dry, cornbread stuffing, or cornbread pudding. I thought was unique when he added fresh sage and thyme to his butter mix. Apparently it should give a toffee, nutty flavor.
Ingredients:
1/2 cup (113g) butter
1/2 bunch fresh sage
1.25 cup (185g) all-purpose flour
1/2 bunch fresh thyme
1/3 cup (70g) sugar
3.5 tablespoons (50g)light brown sugar
1.25 teaspoons (6g) fine sea salt
1 tablespoon (13g)baking powder
1.25 cup (175g) yellow cornmeal (I think finer grind will be better)
2 eggs
1.5 cup (350ml) buttermilk
Directions:
First, preheat the oven at 400F with a cast-iron skillet. In a small pot, add 1/2 cup of butter and cook over medium heat. Keep stirring the pot and brown the butter until it is a dark brown color. Once the butter is brown, throw in 1/2 bunch of fresh sage and thyme. Stir it around and let that cool in a container.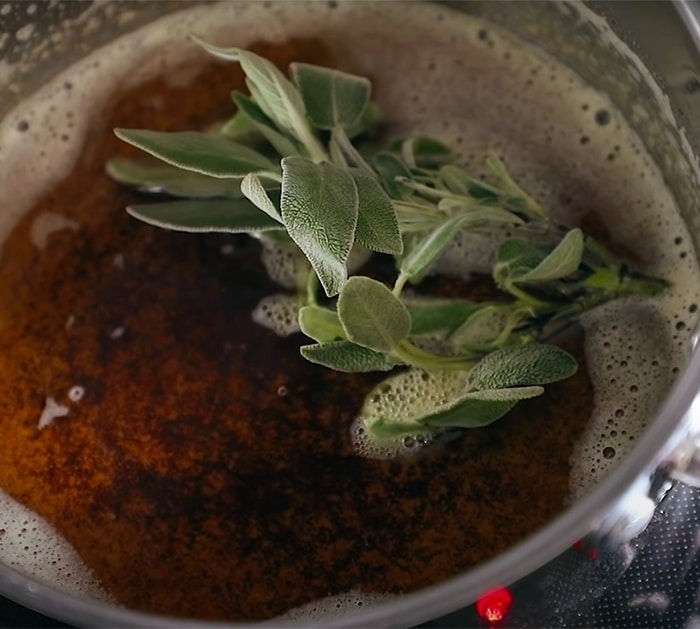 Next, in a medium bowl add the dry ingredients and whisk them together until it's thoroughly combined. Follow the rest of the steps by watching Joshua Weissman tutorial on YouTube. Let the cornbread bake for 20-25 minutes.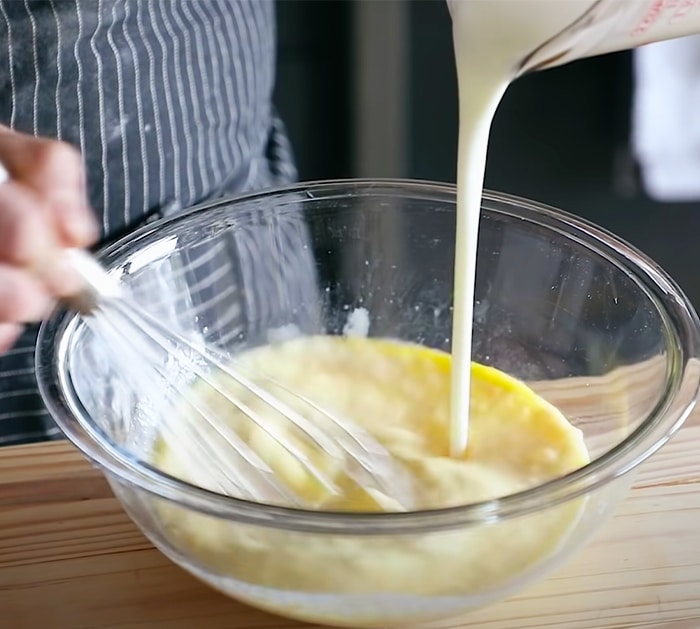 This has got to be one of my favorite tutorials because of the fast and high-quality instructions in this video. I never thought about slicing the cornbread and toasting it on a pan with butter. I can't wait to try this recipe out because it only takes 30 minutes. The twist with fresh sage and thyme will be the cornbread game changer.