Are you looking for a light and scrumptious pastry dessert? This souffle cheesecake from ochikeron on Youtube is a dessert made in heaven. Once you've tasted this divine recipe, you'll never want to eat any cheesecake aside from this. It's fluffy and soft, and the best part is that this cheesecake only needs three ingredients to make! Quick and easy, right? Watch the video below to learn the full recipe.
Ingredients:
3 eggs
4.3 oz (120g) white chocolate
4.3 oz (12og) cream cheese (softened)
Directions:
Step 1
Preheat the oven to 325 degrees F. Next, separate the eggs into two different size bowls, with egg whites on the larger bowl. Place the egg whites in the fridge and let them sit there until you're ready to use them. Next, place the cracked white chocolate in a stainless bowl and melt it in a double boiler over hot water. While waiting for it to melt, beat the egg whites with an electric mixer until firm peaks form. To check if it's thick enough, turn the bowl upside down without the meringue sliding down. Back to the chocolate, mix it until it smoothens out, then add the softened cream cheese and melt them together.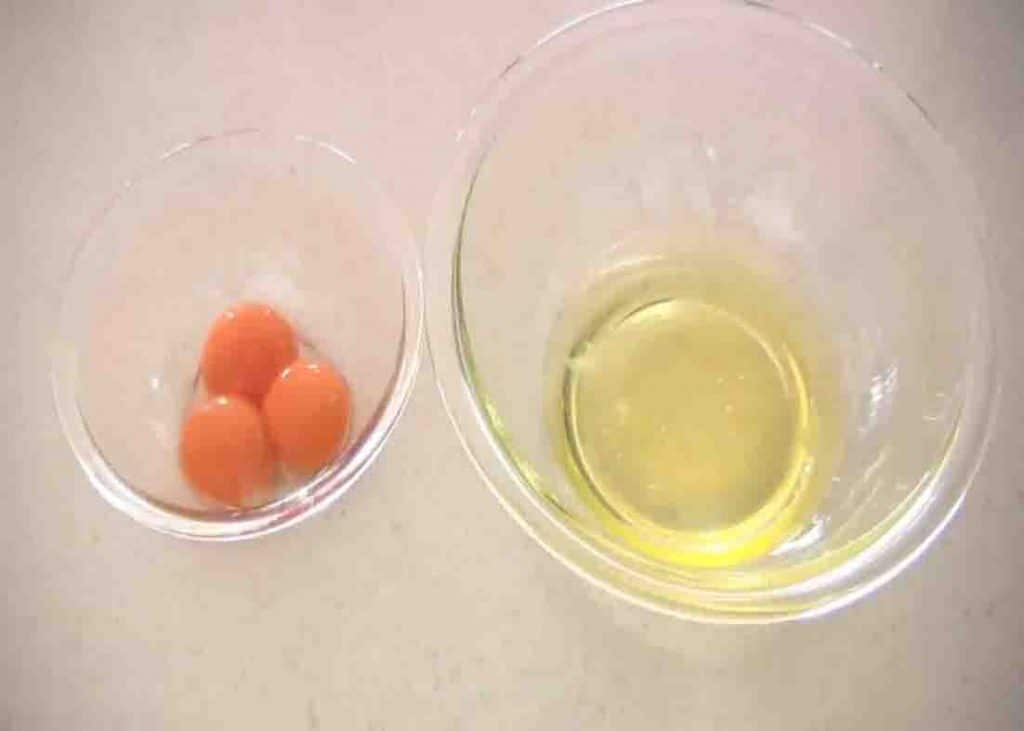 Step 2
Now, remove the bowl from the double boiler. Add the 3 egg yolks and mix them well. Add 1/3 of the meringue into the batter and blend them well. Add the rest of the meringue, 1/2 at a time, and mix well. Grease some oil on parchment paper, then line the cake pan with it. Pour the batter into the pan and lightly raise it, then drop to raise the air bubbles out of the batter. Next, place the cake pan on a baking sheet with some water and put it in the oven. You're going to bake it 3 times at different temperatures. First, bake it for 15 minutes at 325 degrees F. Second, bake it for 15 minutes at 320 degrees F. And third, turn off the oven and bake with the remaining heat for another 15 minutes. After baking, let it cool completely. Sprinkle it with some powdered sugar (if you like, this is optional) and the cheesecake is now ready to serve.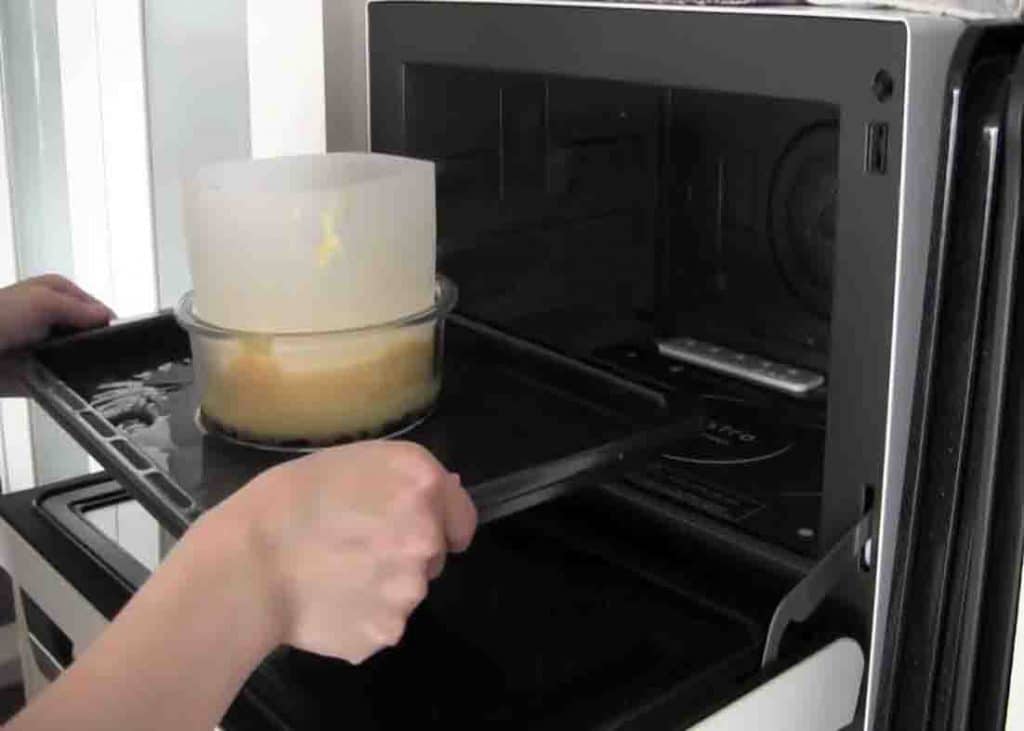 3-Ingredient Soufflé Cheesecake Recipe