Are you looking for a quick and easy dessert to make? These peanut butter oatmeal bars recipe from Food Metrica on Youtube is what you've been looking for. The sweetness is just right – guaranteed that you will love this at first bite. What's more, the ingredients might already be in your pantry. Watch the video below to learn the full recipe.
Ingredients:
3 cups (270g) of old-fashioned oats
1 cup (240g) peanut butter (100% natural)
3/4 cup (255g) honey
1/2 tsp salt (optional, add if your peanut butter is unsalted)
Directions:
Step 1
Add 1 cup of peanut butter to a large mixing jug and 3/4 cup of honey. Heat in the microwave for one minute, stirring every 10 seconds until smooth and creamy. Next, add 1/2 tsp salt and stir well. After this, pour the peanut butter mixture into a large bowl with 3 cups of old-fashioned oats. Fold oats until well-coated. Next, line a baking dish with parchment paper, then transfer the oat mixture into the baking dish.
Step 2
Press the oats to the baking dish evenly. Cover it with parchment paper and press with your hands. After this, place it in the refrigerator and allow it to cool completely for two hours or overnight. After cooling it, remove it from the baking dish and cut it into bite-size pieces.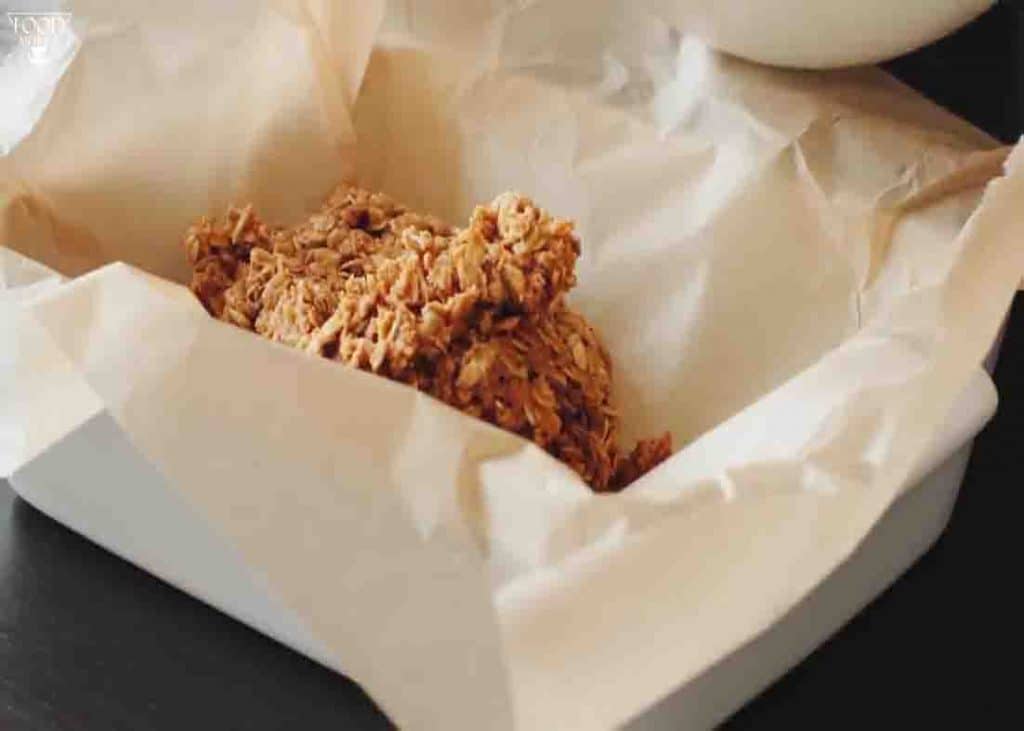 3-Ingredient Peanut Butter Oatmeal Bars Recipe