Love munching snacks? Here's a 3-ingredient crispy cookie recipe by Simple Quick & Delicious that you can easily prepare at home. These cookies are my absolute favorites. I always have them in a container, so I can just grab one whenever I'm feeling hungry. For this recipe, you only need two ingredients – sesame and bananas. The third ingredient which is dark chocolate is just optional. Try it this week – I'm sure even the kids will love it. Keep on reading or watch the video below for full instructions.
Ingredients
2 ripe bananas
2 1/2 cup of sesame
sugar-free dark chocolate for garnish (optional)
Instructions
Step 1:
Start by peeling the bananas and cutting them into pieces. Place in a food processor and blend until smooth. If you don't have one, you can use a blender to puree them. Transfer to a bowl.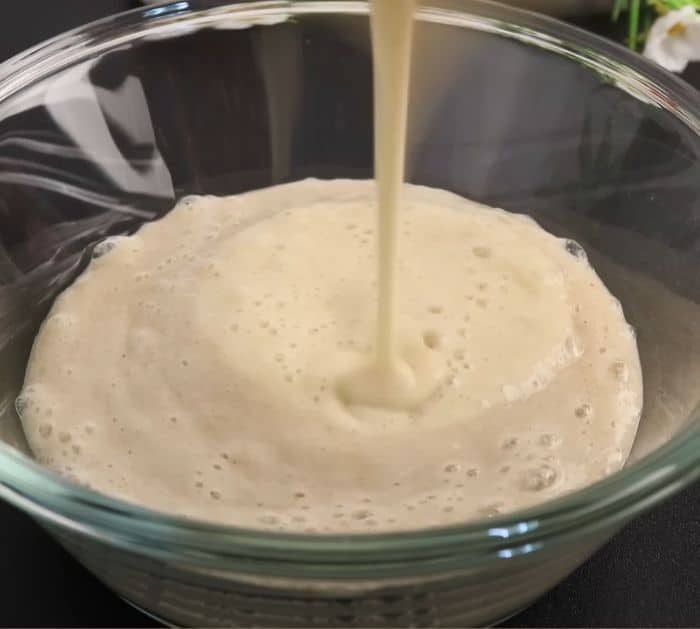 Step 2:
Gradually add 2 1/2 cups of sesame seeds to the pureed banana, mixing after every addition using a spatula. It will have a thick consistency once you add all of the sesame.
Step 3:
Line a baking sheet with parchment paper. Place a cookie cutter on the parchment paper and fill with banana mixture about 1/4″ thick. Flatten the top using a small spoon. Repeat with the remaining mixture.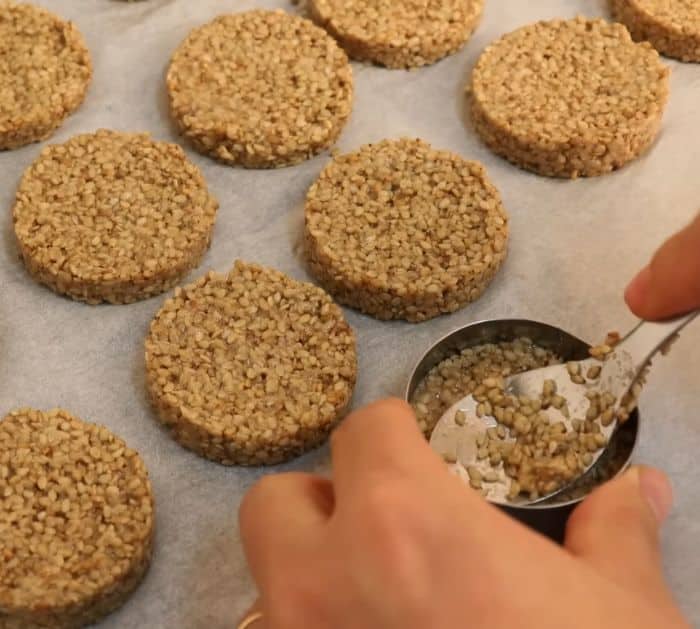 Step 4:
Place them inside the oven and bake at 356F for about 20 minutes until crispy and browned.
Step 5:
Once done baking, remove them from the oven and place on a cooling rack to let them cool. You can already serve these as is, but you can also garnish them with some sugar-free dark chocolate. Just slice them into pieces and place them in a microwave-safe bowl. Microwave until melted, let it cool for a little bit, then transfer to a piping bag. Be careful as it can be hot. Drizzle the chocolate on top of the cookies. Serve and enjoy!
3-Ingredient Crispy Cookies