Ever wonder how desserts taste in the old times? Well, with this cheesecake recipe from How To Cook That that I've found on Youtube, you'll be transported 200 years back in time. It's a 200-year-old recipe that will amaze you because it tastes absolutely delicious! For added fun, you can go ahead and do this the traditional way with mortar and pestle and whisking it manually. Watch the video below to learn the process and the full recipe.
Ingredients:
0.5 pints or 285ml

of cream

2.5 quarts or 2365ml of milk
rennet or 18 junket tablets dissolved in 1/2 cup of water
0.25 lb ground almonds
0.25 lb macaroons
yolks of 4 eggs
ground nutmeg
rose water
0.25 lb fine sugar
0.625 lb of butter
For the macaroons:
1 lb ground almonds
1 lb of sugar
rose water
7 egg whites
For the puff pastry:
1 lb fine flour
cold water
1 lb of butter
Directions:
Step 1
Put the milk and the cream in a pan and heat until it feels the same temperature as you. Next, dissolve 18 junket tablets in 1/2 cup of water. Add this to the milk and stir it. Set it aside. For the macaroons, In a mortar and pestle, add some ground almonds, 1 lb of sugar, and some rose water. Grind these together. After this, transfer it to the bowl with the rest of the ground almond. Next, beat 7 egg whites in a bowl. Put this into the almond mixture and mix well. Put a spoonful of the mixture onto a baking sheet, sprinkle some sugar over the top, and place it in the oven. Back to the milk, place a cheesecloth over a sieve, and scoop the milk mixture in. Once you have it all in the cloth, tie it off at the top and allow it to hang over the bowl so the rest of the whey can drip out.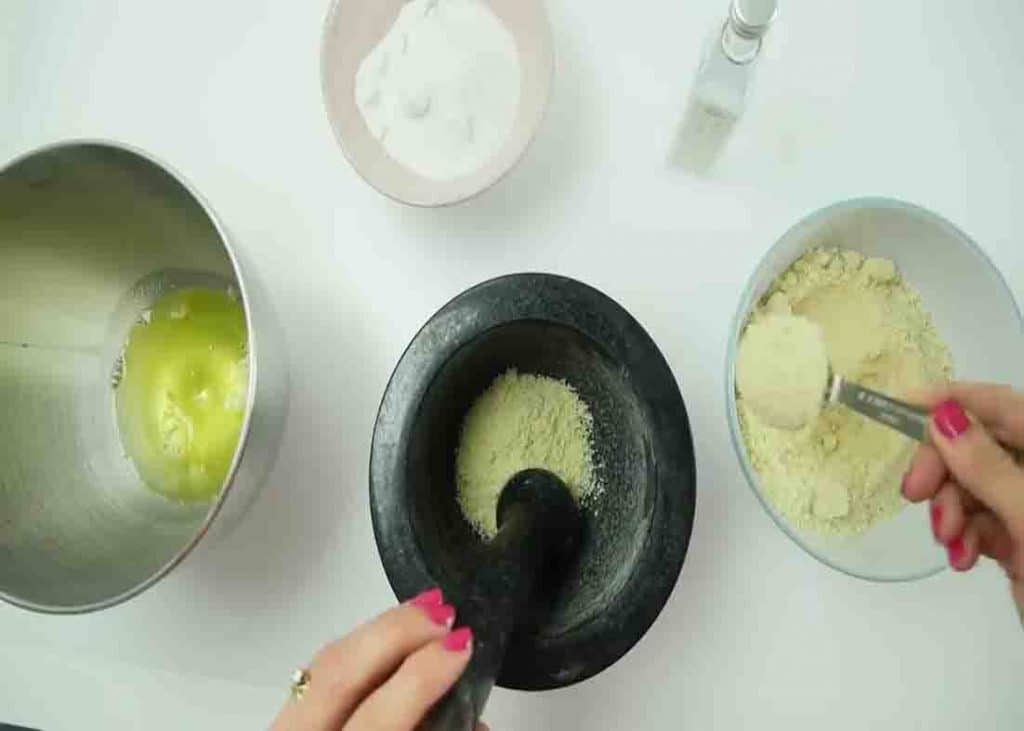 Step 2
About an hour later, you now have a cheese that is very similar in texture to ricotta cheese. Put the cheese in the mortar and pestle and grind them. (You can do this in batches if your mortar and pestle are small.) Transfer them to a bowl once done. Next, add the yolks, grated nutmeg, a little rosewater, and 1/2 lb of sugar into the mortar and pestle and mix all well together until smooth. After this, mix it with the rest of the cheese. Add 1 & 1/2 melted butter to the mixture and stir well.
Step 3
For the puff pastry, add 1 lb fine flour to a bowl followed by some cold water and 1 lb of water. Mix it to make a dough, then knead it. Next, take your butter, flatten it between two sheets of baking paper until you have a nice even layer, and put that in the fridge. While that's chilling, roll out your dough. Once you have a nice rectangle, put the butter on one side and peel off the baking paper and then fold the rest of the pastry over the top, making sure there's no air in it. Seal the edges and trim them off to make a nice, neat square. (At this point, you have two layers of pastry and one butter in the middle.) Fold that in half and roll it out. Give it another fold, then let it rest in the fridge for about 30 minutes. (Repeat this process 2 more times and then you are ready to use it.)
Step 4
Next, roll it out and line your dish, making sure that you don't have any air trapped under the pastry. After this, trim around the outside, then pour your filling into the base and bake that in the oven. Once it's baked, let it cool completely. Wash some fresh berries and pile them on top of the cheesecake.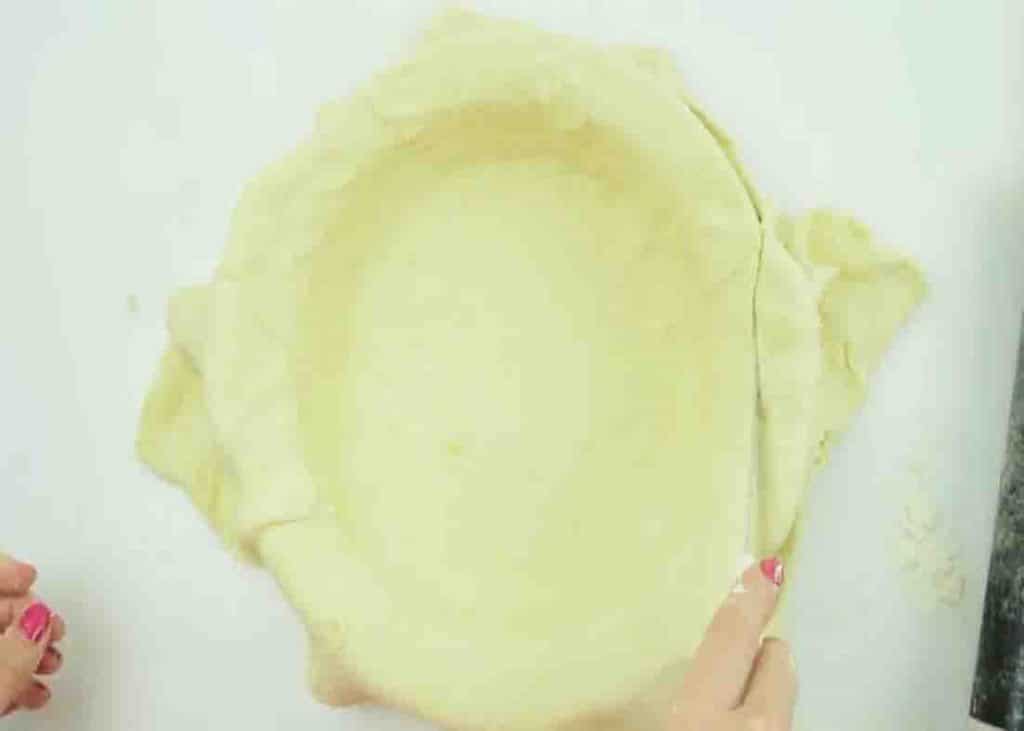 200-Year-Old Cheesecake Recipe