It's always a mystery to me how 2-ingredient recipes work, like this meringue cake from VARGASAVOUR RECIPES on Youtube. Even with just two ingredients, this dessert taste so heavenly good! I love desserts; that is why quick and easy dessert recipes are a must in my kitchen because of my sweet tooth. I especially love pastry desserts, and this meringue cake just entered my top three favorite pastries of all time. I tried serving this with my family, and they couldn't get enough of how it melts in your mouth. I also served this once to my visiting friends, and they bugged me all night for the recipe. They couldn't even believe it would only take two ingredients to make this. Still not convinced? Why not give it a try today? After all, the ingredients are all in your kitchen already, I'm sure of it. Watch the video below to learn the step-by-step instructions.
Ingredients:
1 1/2 cups + 1/3 cup of white sugar
8 egg whites
Directions:
Step 1
In a large pan over low heat, add 1 1/2 cups of white sugar and let it caramelize while stirring constantly, making sure it doesn't stick at the bottom. Once fully caramelized, transfer it to a large bowl, then tilt it to coat every side with the caramel. Set aside and let it harden. Next, crack eight eggs and separate the yolks from the whites. Beat the egg whites, then add 1/3 cup of white sugar. Continue beating until soft peaks form.
Step 2
Now, transfer the beaten egg whites to the caramel syrup. Smooth out the top nicely and evenly and place it on a deep baking tray, then pour hot water. Place it in the oven at 300 degrees F and bake for 35 minutes. After baking, let the cake cool down completely, then remove from the bowl. Serve and enjoy!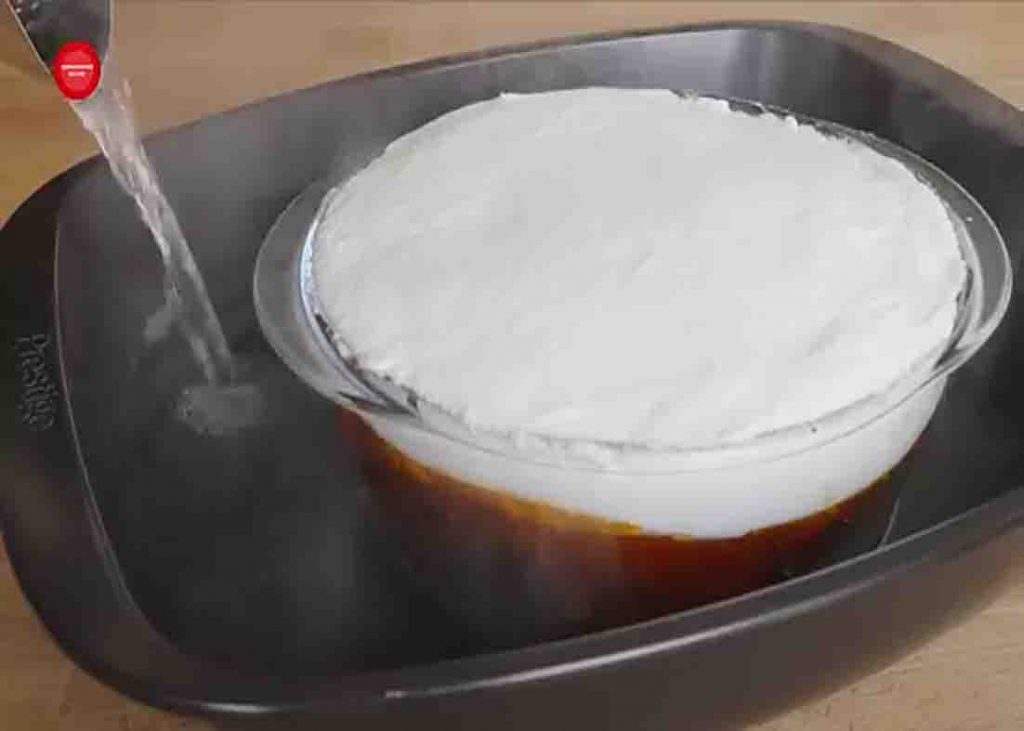 2-Ingredient Fluffy Meringue Cake Recipe