My friend built an entire backyard office out of pallets, so when I saw this DIY Strawberry Pallet Planter on Youtube I had to tell him right away! He said get over here and we will make this because he was really wanting to start a garden this year, but he wanted to do something fun for his nieces and nephews to teach them about gardening. So he had plenty of pallets, I was in charge of the plants and craft stain we needed for the project. When I got over to my friend's house he had all the tools laid out. A power Drill, a Jig Saw, Pry Bar, Hammer, Wood Drill Bits, Measuring Tape, Chalk Line, Obe Pallet Per Tree, Paint, Paint Brushes, Sandpaper, Safety Glasses, wood stain, and weed cloth. The best part about using pallets is the fact that they are usually free, you can find them by asking your local hardware store or grocery store if they have spares laying around they are usually happy to accommodate.
Step 1:
Cut your pallet into 3 sections with a jigsaw.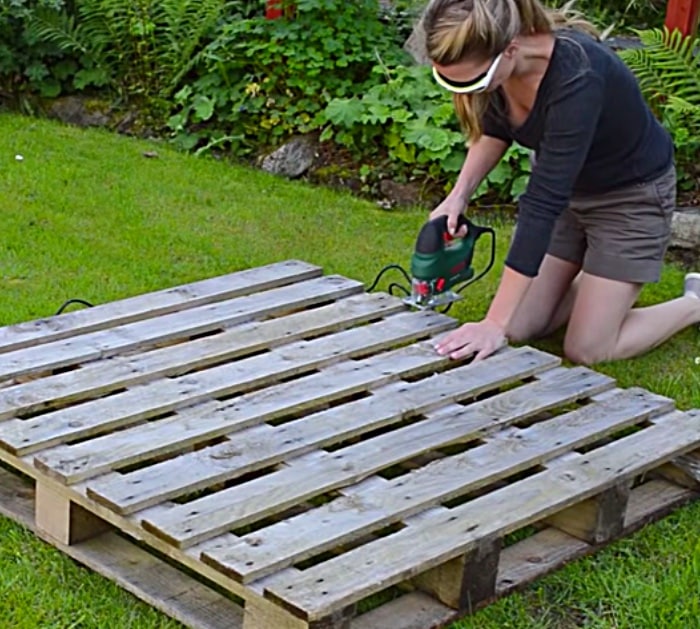 Step 2:
Then even up all the stray scraggly bits sticking out so you have smooth surfaces to join together.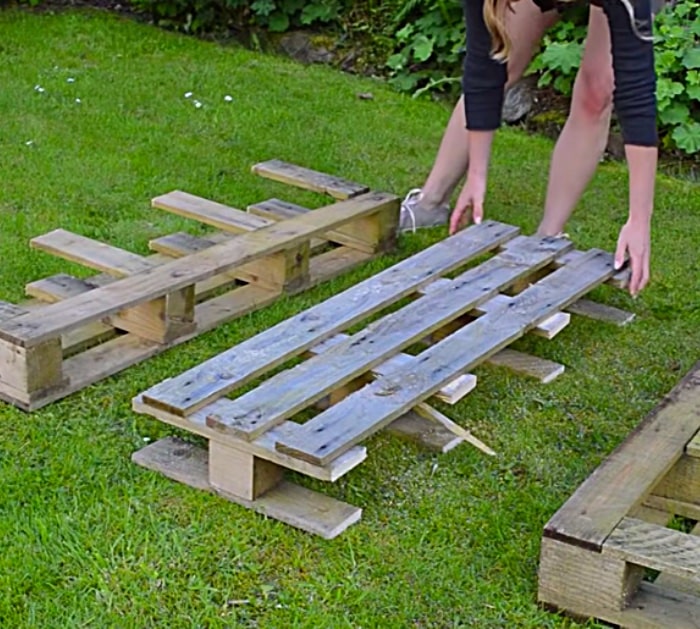 Step 3:
Then put all three sections together with a hammer and nails, then cut some smaller boards to nail onto the ends to close it up. Then nail some little blocks for legs to elevate your gorgeous DIY Strawberry Pallet Planter and you are ready to start planting.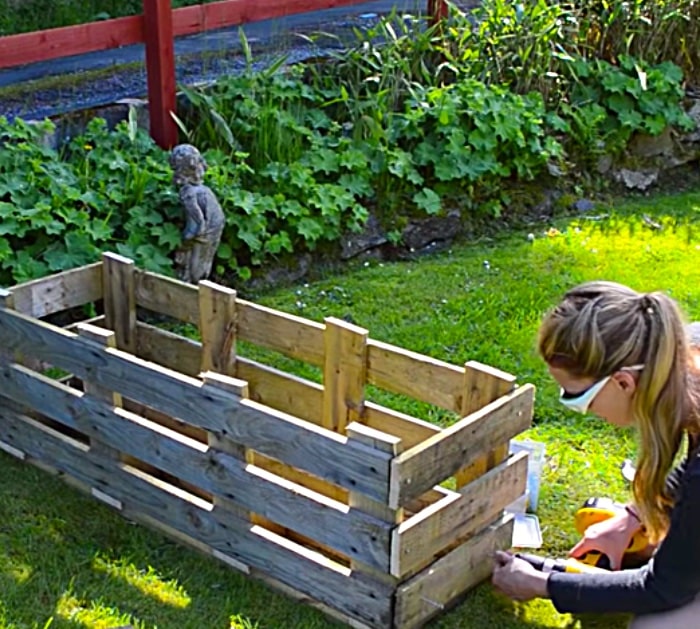 This DIY Strawberry Pallet Planter is super easy and turned out so extraordinary, I love it!
DIY Strawberry Pallet Planter